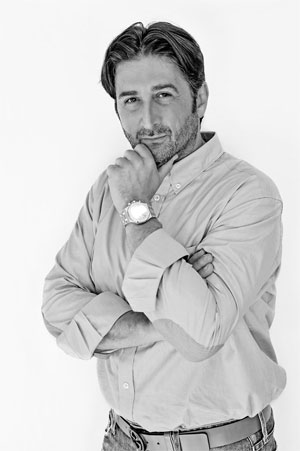 The impact of Big Data and analytics on society is impossible to overstate. Marketers pore over data sets to fine-tune their outreach while sportswriters apply sophisticated modeling to evaluate the contributions of baseball players; urban planners, anthropologists, political strategists and climatologists are just a few of the professions using the latest computational technologies to revolutionize our understanding of the world, and each other. Adaptation to a new normal is always unevenly distributed, and there remain a few industries that have managed to resist the transparency that analytics bring. Until recently, the legal sector was one such holdout.             Law firms have traditionally traded on their reputations. In general, the perception was that a firm's reputation and success rate was correlated with the level of its hourly billing. "There hasn't been any reliable data before to track what you're actually getting. So you hire a big firm and you hope. There's nothing wrong with hiring a big firm, as long as you have the data to back up your attorney choice within it," says Guy Kurlandski, Premonition CEO and Co-Founder. But suppose there was a way to see hard statistics for all those attorneys: how often they win; how many cases they've actually tried; how they've performed in front of specific judges. In just three short years, Miami-based firm Premonition, has used artificial intelligence to assemble the world's largest litigation database and answer these exact questions.
"Gaining access to this kind of macro-level perspective on data has completely changed the way the business world operates," says Kurlandski. "By applying the model to court data, we've been able to not only quantify basic questions about attorney performance, but to begin to see the broader ramifications of court decisions, such as how litigation affects a company's stock." Based on the company's own research, the attorney/judge pairing affects 30.7% of a case's outcome, effectively meaning that a client with a 50/50 chance of winning their cases could increase their odds to 80/20 with the right litigator. According to Kurlandski, it is a "very, very unfair advantage in litigation."
Premonition might best be described as a perception-reality arbitrage firm—that is to say, Premonition identifies where conventional wisdom diverges from facts, and leverages that gap to a client's advantage. Having access to clear, accurate performance statistics for attorneys is particularly valuable to large corporations and insurers and has the potential to destabilize a $437 billion industry overnight. Premonition recently closed a seed funding round at a valuation of $100 million on the strength of this potential.
The company has recently forged research partnerships with the likes of the New York University School of Law. In the past few months, the company announced the launch of Premonition India, a new venture which aims to bring transparency to India's High Courts. Make no mistake: legal Big Data will shape the future of many industries, and no company is better positioned than Premonition to be at the center of that change.