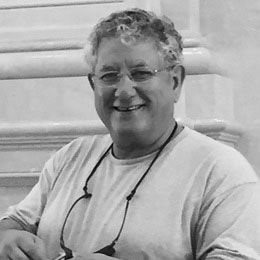 Videos have become an integral part of our lives and businesses. From mobile cameras to drones, torrents of videos are being produced every second. Cisco's latest annual Visual Networking Index Forecast (VNI) predicts that by 2020, 75% of global mobile traffic will be videos. This plethora of video data provides new horizons for businesses, especially in marketing and understanding consumer behaviors.
"How to analyze massive amounts of this visual data in a manner that is consistently intelligent, comprehensive, rapid, and scalable?" Was the question they set out to solve when Mohammad Shihadah and Amro Shihadah founded IDenTV back in 2014. With over 35 years of experience in managing private and public technology companies and previously co-founding successful start-ups such as AppTek(Acquired by eBay), Mohammed knew the enormity of the task at hand. The first thing he did is bringing together a team of top computer vision, artificial intelligence, machine learning, and imaging scientists and engineers.
Intelligent video-fingerprinting
The mission was to provide a solution that would be able to provide real-time search and verification of massive amounts of videos with extreme accuracy, and the ability to scale up and down for all sizes of services. So IDenTV developed the intelligent video-fingerprinting Platform (IVP) with which one can instantly pinpoint an exact match of a short video, a face, an object or text, picking out the correct match from millions of minutes of video in a digital index. This sort of technology has the potential to revolutionize a wide variety of industries
IVP contains a full suite of proven Automated Content Recognition technologies that can process thousands of live TV or video streams, automatically extract rich visual metadata and create cloud-based indexes at hyper-fast speeds. The Big index algorithms can handle search and identification queries in mere milliseconds, resulting in instant in-video matching and verification of specific clips, faces or objects across a continually expanding ocean of video. An intelligent use of deep learning makes facial and object recognition significantly less dependent on humans
Video Intelligence Tools Designed for National Security Analysts
IDenTV realized that there an emerging technical requirement for the military, intelligence and law enforcement agencies as they attempt to manage massive amounts of video. But the challenge was if video data is not analyzed, at least partially, at the same rate it is produced, it accumulates and rapidly loses its tactical value. To address the challenge presented by the high volumes of high-definition video intelligence data produced by drones and other surveillance sensors, IDenTV expanded integration of its Intelligent Video-fingerprinting Platform with advanced C4ISR (Command, Control, Communications, Computers, Intelligence, Surveillance, and Reconnaissance) capabilities in live operational environments.
"Because the IDenTV platform can automatically process over 50 trillion image comparisons per hour, there is a drastic increase in media that a single analyst can handle and their ability to extract and exploit actionable intelligence across vast repositories of video," explains Mohammad Shihadah. "Artificial Intelligence is not only about the future; it is about the now. Today we can displace inefficient, expensive legacy systems and free analysts from repetitive monitoring tasks that lead to boredom and undermine morale."
IDenTV was selected as one of the top 15 finalists for Start-Up World Cup 2017 recently and honored as one of the Top 5 Artificial Intelligence companies in the Washington DC area.