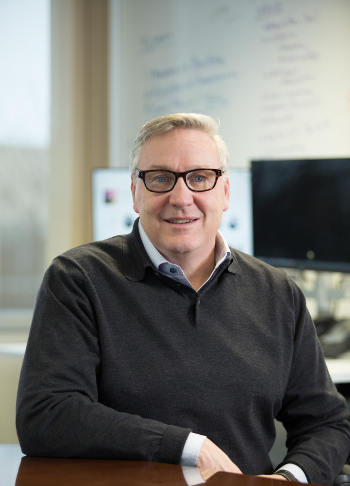 Better Health for Populations, Better Care for Individuals and Families and Better Economics by Intelligently Aligning Quality and Spending. These were the three goals TRIARQ set out to accomplish when it incepted. The name itself stands for achieving the triple aim, by Chairman & Managing Partner and redesigning care around quality. As a national physician practice management and population health management company, TRIARQ Health is a provider of technology, performance management, and revenue cycle services to practices with a focus on strengthening their efficiency, financial performance and the quality of their care.
As Mike Sappington, Chairman and Managing Partner-TRIARQ put it, TRIARQ brings physicians the same level of industry expertise and thought leadership that 'Big Health' has access to – personalizing it and making it affordable for the independent practice. "We strategically analyze every practice, one-by-one and provide a seamless partnership, personalized services, to deliver positive outcomes, and proactively deal with regulatory and industry related issues." Sappington continues "Our holistic approach includes performance management, technology and everything a practice needs to be successful on the road to value-based care: one complete solution, one expert partner and one simple fee."
As a national physician practice management and value-based solutions company, TRIARQ is helping leading individual physician practices transform into total value based care providers through their Q complete partnership. TRIARQ Complete (Q-Complete) is an all-inclusive partnership which allows practices to focus on what matters most -caring for their patients. TRIARQ's partnership model has helped practices to thrive independently and avoid the need to manage multiple vendors for various day to day operations. As a partner, practices receive innovative revenue cycle management services, a dedicated performance manager, and technology. From appointment to payment, the company manage every touchpoint and keep track of every dollar. The company has developed it's a proprietary and fully certified EMR practice management system in-house, which helps them to tailor the systems according to needs of the individual practices
Among many of Practices benefited from company's partnership model is Tri-County Endocrinology and Nuclear Medicine, a medium sized practice in Metro-Detroit. After struggling with many issues from lengthy Accounts Receivable cycles to Insurance Billing rejections and poor inter-office communication, they decided to partner with TRIARQ. Through a combination of services available in TRIARQ Complete, the Tri-County Endocrinology could improve across the board, benefiting both their patients and staff.
The company assigns a performance manager to every practice to improve the financial and clinical performance of the practice. The performance management team works closely with each practice on an ongoing basis. They are an expert partner providing continuous stream of proactive industry expertise and insights on opportunities for growth. TRIARQ'S advisory and informatics services have worked as a strategic catalyst for their clients to change the way healthcare is paid and delivered.
TRIARQ is a leader in technology innovation. They are already investing in latest technologies such as "big data", analytics, IOT, and smart wearables, gathering information from all sources to analyze and create better decision-making tools enabling more effective treatment protocols. TRIARQ is about to introduce their patient engagement and patient pay strategy that is unique in the industry. TRIARQ's focus is to be a partner that offers one complete solution at one single price while enabling physicians to offer better quality care, improve patient relationships, optimize workflow and maximize opportunities to grow. "The Triple Aim of healthcare reform is driving the move to value-based care. Physicians need a new kind of partner who can provide all the services, technology and expertise needed to thrive in the new healthcare environment," concludes Sappington.