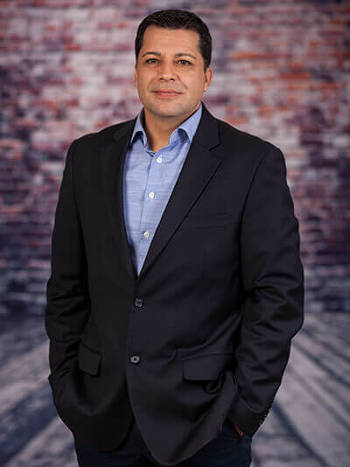 As Healthcare IT providers move to offer digital solutions for efficient utilization of overwhelming health data, it marks a definitive shift from individual care to population health management. They are coming up with new solutions every day to offer intelligent data on time; making proactive caregiving a reality. This marks the advent of collaboration amongst various caregiving agencies and empowering them to raise a red flag even before the patient needs treatment. However, Koorosh Yasami, CEO of HealthBI, suggests that most of the healthcare providers are still masquerading primary segmented products with a new label, instead of actually working towards population health. They work with the aim to offer the most intelligent provider based platform that assists organizations, complete and uninterrupted access to patient data, events and their "trend and track."
Piloting Community Care for a Healthy Future
HealthBI is working its way to offer the most advanced Population Health Management solution to enable effective patient data consolidation and analysis. Yasami mentions that their platform turns out to be independent of disparate data sources in the healthcare industry. He takes the opportunity to suggest that the lack of previous implementations across EMRs and EHRs, lack of uniformity between different data collection systems, and reluctance towards data sharing by healthcare providers is a challenging aspect. Further, he speaks about successful implementation of HealthBI's Population Health Management platform, eventual reduction in patient re-admission by 12-17%, and a decrease in unwanted patient admission by 14%. He also suggests that upon this successful implementation they have been able to enhance primary care follow up, and achieved a reduction in consecutive follow-ups.
Yasami is proud of his comprehensive product suites like the Health Collaborate solution, which allows sharing of members' critical events, like ER visits and hospitalization, provides customized care paths, and more. He seems in agreement with the fact that since the healthcare industry poses such complexity, one size fits all theory would not work. Thereby paving the way for customized and configurable solutions. He suggests that they will keep strengthening their products per the ever increasing demands and new requirements that arise in future. Speaking of this, he highlights the need for aspects like mobility, patient engagement, relevant analytics, and trends. In addition to this, they also offer CareCommit, their Care Management Solution for Accountable Care Organizations (ACOs) and small-scale organizations. This tool helps improve population health management by offering maximum reimbursements for both the payers and providers. The popHealth Platform comes up with provisions for powerful data sharing, complex analytics, simplistic care management, and gap management modules. He mentions that while charting a roadmap for the coming year, they have aligned investments to boost behavioral and physical health integration, socioeconomic factors, and cultural factors for better care.
HealthBI's virtual care team comprises of modalities of care, like rehab, skilled nursing facilities (SNF) to various behavioral health organizations. He mentions that they have been successfully redirecting clinical traffic from Health Information Exchanges to community care providers and behavioral facilities. In their zeal to serve the patients, caregivers, and different healthcare organizations, HealthBI is adding more services to their existing product portfolio. This would be of help to the organizations who are still looking for ways to get off the ground, as early as possible.