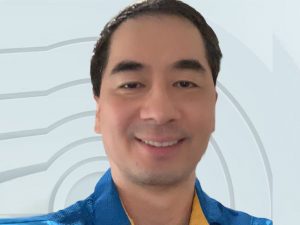 Traditionally, what would an architect do to design a building? Just draw it! That's the most simplest and easiest answer to this question. However, the world has changed, and so has technology. While designing a project today, the modern architect goes to the manufacturer's website, finds a 3D model and places that virtually into the software-oriented building project. The new way of doing business in a digital economy. This is where Concora's software helps manufacturers and designers have a streamlined web experience. In a nutshell, Alpharetta-based Concora—the digital experience platform for building product manufacturers—makes it seamless for architects, engineers, and contractors to specify and buy building products. "Concora is not just a solution provider. Rather, we are educating people on how architects, engineers, and contractors are working online with the most advanced workflow. To be able to design a door, go to the manufacturer's website, add the object to the 3D project. Thus making the journey of an architect or an engineer the most perfect and flawless as it can be," Kip Rapp, CEO, Concora.
Furthermore, ease of use and accuracy of information is also essential to crafting and submitting proposals that fall within budget constraints and meet project timelines. By giving architects, engineers, and contractors what they need to specify and purchase products online, the Concora Platform increases leads and grows sales for manufacturers.
With this kind of innovation, the company is disrupting the old ways of selling commercial building products. The Concora Platform provides next-generation empowerment to manufacturers by simplifying the buyer's journey while meeting the unique needs of commercial architecture, engineering, and construction contracting (AEC) customers. "The architect, plumper, or engineer typically has a good idea of what they want to use when working on a project. With our platform implemented in the manufacturer's storefront, they can easily access what they require and directly add it to the project. The simplest workflow ever in a manufacturing process, while doubling the manufacturer's sales."
Powered by Concora, a manufacturer's website transforms to offer a feature-rich experience for architects and designers to effortlessly find products while allowing contractors to create high-quality, automated submittals. "That's how we're helping the manufacturers. Imagine an engineer visiting a manufacturer's site and fails to find the right technology and product because their infrastructure is not supporting it. We are bridging this gap with digital transformation that promotes better workflows needed by the design community."
Concora's role is not just to offer a seamless user experience on the front-end. The company enables a manufacturer's sales and marketing teams to drive success on the back-end by utilizing Concora to pre-qualify customers, generate leads, identify trends and increase sales. The solution even acts as a highly efficient content management system to assure customer quality by keeping files, specs, and assets updated, capture and store customer information, as well as to execute enhanced SEO features.
While explaining the value proposition of Concora, Rapp recalls an instance when the company assisted Precision Plumbing Products—a leading manufacturer of plumping products—to remain the leader in the categories that they are into. Concora's extremely easy and digitally interactive solution enables manufacturers to maintain relationships with AECs. It made the product listing and sales a lot slicker, faster while allowing them to keep things up to date, get data in real-time, and push it out to distributors.
In the long run, Concora is focusing on taking over the commercial side of the website for building material manufacturers. "We're trying to disrupt this industry, disrupting how manufacturers manage their storefront on their website. We will harness the potential of digital transformation and solve the challenges in the construction space while enhancing the manufacturer's marketing efforts through technology, and promotes better processes," concludes Rapp.