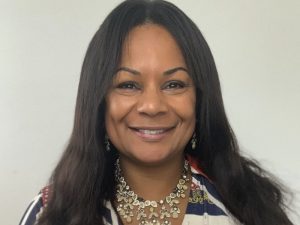 Though it is still evolving, the construction industry is a highly competitive environment with tight margins, where the role of technology can make a difference with smoother processes and flawless operations. Historically, the construction industry has always been behind the curve in terms of embracing technology. However, in the last 12 months, with the COVID-19 pandemic, it has been elevated that technology is an enabler, especially when it comes to the construction industry. From a construction perspective, businesses are introducing advanced technology, to remove the role of complicated and time-consuming paper works. Meanwhile, some customers are still struggling to adapt to the changing business models and use of technology. This is where The Access Group— a leading provider of business management software—creating an impact in the construction industry.  Access construction suite which comprises of four years award winning Enterprise Resource Planning (ERP) EasyBuild and ConQuest Estimating.  Both delivering technology to enable construction businesses to better manage estimating for contracts and for managing project and financial costs. 
"Well, I'm making a profit on my business, so why should I introduce technology—This is the kind of approach that's existing in the industry. Our goal is to make businesses in the construction space understand that technology is about presenting the information in a way that rather than me sitting and entering heaps of data, seeing that data being imported and being able to sit back and evaluate it," explains Carol Massay, Head of Construction, The Access Group.  
The Access Group is a pioneer in delivering intuitive construction software that is trusted by estimators, quantity surveyors, and finance teams, while used by main contractors and subcontractors to cut admin, reduce errors, and win more business. The company's EasyBuild is an award-winning brings together procurement, commercial, and finance data into one system. Designed to address the needs of construction companies, EasyBuild's specialist software provides an end-to-end view of projects, from estimate to completion, with data available instantly whenever needed.
Another unique offering from the team is the Access ConQuest Estimating software that's packed with time-saving features that help remove admin from workloads. The solution enables to create and send hundreds of subcontractor inquiries in less than an hour, make revisions to quotes in seconds while enabling to pull up detailed project reports and audit trails instantly. "The solution allows you to look at the requirements for a particular scheme project much faster and effectively. You can break it down into the different elements of work and send out inquiries to the different supply chains for different types of materials, or subcontract works for the job. It allows to send out inquiries and receive all that information back in the native format of the system thus enabling the decision making and documentation as seamless as possible," adds Carol.
The solution is designed to offer a clear view of high-level cost plans and bills of quantities. Operational teams can easily manage bespoke and one-off projects with an added on-screen take-off feature. They can quickly import and create bills of quantities while making the project's first principles estimating and trade packaging easy. "The software allows you to look at the budget and look at the costs based on the items that you want to measure. That is important to construction. Our intuitive solution enables instant visibility in one place. Whether that's an invoice or a drawing with an application, the solution allows you instant visibility," says Carol.  
EasyBuild was acquired in December 2020 by The Access Group to grow the construction offering. "We already have some great technology which our customers are using to manage their business and major projects, this includes our mobile applications, for goods receipting, time recording and requisitioning materials and plant.  With a wealth of expertise within our team, we pride ourselves with understanding the sector and listening to our customer's needs.   The next 12 months is about looking at upselling integration and increasing organic and our portfolio to the construction sector," Carol concludes.