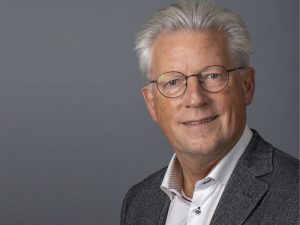 The construction industry is poised for significant worldwide growth from the increasing infrastructure needs, however, the industry will have its challenges in making the most out of infrastructure demand upturn. The most common challenges the industry currently facing is an increasing demand for efficiency, transparency, reduced costs, minimal environmental impacts,  an aging workforce, and growing complexity of projects that demand more speed and precision in data collection and sharing. Realizing the need for change in construction project quality and performance outcomes, Digital Construction Works (DCW)—an international construction technology service provider headquartered in Exton, Pennsylvania—was created to serve as a digital integrator for construction owner-operators and engineering companies.
DCW's core focus is to help accelerate digital transformation in the construction industry, which historically lagged other sectors in adopting digital practices. "Manual, repetitive processes and workflows are foundational opportunities in the construction industry for automation and orchestration to reduce project life cycles, project failures, and poor financial performance. Our mission is for a better planning, design-build environment for better operations and outcomes through an open, connected, digitally advanced, and transparent construction industry," adds Ted Lamboo, CEO, Digital Construction Works.
DCW's services, solutions, and a team of experts help firms overcome construction project challenges by improving predictability, transparency, and accountability. The company's digital solutions and services provide visual insights into every aspect of a project. Real-time monitoring capabilities produce more accurate work, eliminate rework, aid cost reductions, on-time delivery, and profitability. The experts at DCW can augment and complement current staffing needs to help provide those skills where required. "What separates us apart from others is the uniqueness of being product agnostic, meaning we integrate the best application and technology as 'fit for purpose' solutions for our customers. We focus on helping construction firms become efficient and cost-effective by migrating their current work practices to a digital format," explains Lamboo.
DCW's digitized processes can bring unmatched control and predictability to intricate projects. The 4D/5D Visual Planning and Scheduling service is used in the early planning phase of a project to develop a constructible sequence and visually compare various scenarios. These robust 4D schedules are then converted into simulations to assist with digital rehearsals and an increased emphasis on coordination and safety at the work-front. The company also provides digital twinning services, where the team can help a customer incorporate the use of digital twins to be sure the as-built is as-designed or as-planned. As a result, it reduces rework, operations, and maintenance costs while improving the asset's reliability, safety, and efficiency.
DCW not only applies innovative technology to improve performance but also utilizes methodologies that can be applied during the construction process, including Advanced Work Packaging (AWP). This project execution methodology aligns project stakeholders, people, processes, and technology over the project lifecycle to get to more predictable outcomes. Through AWP, the goal is to align engineering and construction around the 4D/5D path of construction, bringing in the planning resources early to create work packages (area, discipline, crew, test, system levels); then make sure all constraints are addressed before releasing contracts and the work to the field. Meanwhile, DCW's Integrations Platform not only enables application integrations and digital workflows, but also provides insight into project performance via secure dashboards using advanced analytics to monitor construction activity and performance, mitigating cost and time overruns while keeping safety at the forefront. Advanced analytics enables data-driven decisions to optimize project performance and  incorporate best practices. Data is also useful to drive predictable outcomes and improve efficiencies on future projects.
Today, DCW is rapidly growing and expanding its geographical footprint and workforce to keep up with the needs and demands of the clients and the industry. DCW also has a robust Partnership opportunity that allows them to collaborate with forward-thinking professionals and businesses to improve efficiencies and increase profits by incorporating digital technologies into construction operations.
Digital Construction Works
Management:
CEO- Ted Lamboo

Description:

Digital Construction Works is a leading digital integration services and solutions company helping to implement various digital twin and infrastructure information management processes, accelerate the adoption and use of project digital workflows, implement best practices, and, if needed, integrate the right combination of third-party technology to improve construction planning, design-build, operations, and project outcomes.