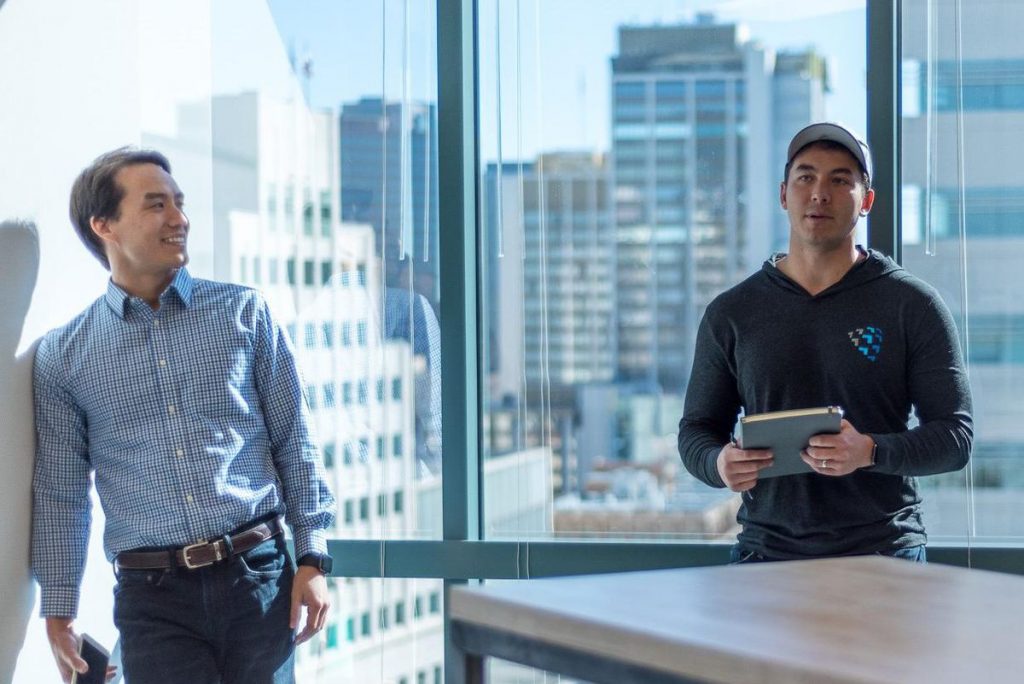 Very few companies can say that the idea of them was conceived in the turbulent battlefield of Afghanistan, and Shield AI is proudly a part of that exclusive bunch. Brandon Tseng, the founder of Shield AI, was drafted to serve in Afghanistan when he first realized the urgent need to integrate drones in the military setup. Brandon witnessed his fellow Navy SEALs forced to explore territories that were potentially loaded with explosives. Brandon understood that while there will always be some level of risk involved in the military work, some of it can be possibly eliminated if the people in charge are open to redesigning the way they go about certain things. For Brandon, the answer to remedy this issue resided in the prodigious realm of artificial intelligence.
'We ask our service members to make life-altering decisions with surprisingly little information. From those unapprised decisions, sometimes they have tragic consequences,' Brandon commented.
Once Brandon had returned from his duty, he got his brother, Ryan, on board with his idea to develop a device that will help the military for invigilating purposes. In 2015, they officially launched Shield AI. They were now a part of the tech scene that wasn't quite chuffed up about national security, and they were working for a military setup that didn't fully believe in artificial intelligence. Needless to say, it was quite a challenge for Shield AI to make itself heard. Nevertheless, the company's vision was vindicated when in 2019 the White House made a formal announcement regarding its plans to put in place a nation AI strategy. Having been ahead of the pack all along, this became a defining moment in the history of Shield AI, and they haven't looked back since then.
Shield AI has been steady in its climb to the top, and the recognition for its efforts is finally pouring in. The company secured a position in Forbes' second annual AI 50 list of the most promising U.S.-based startups. Over the reason past, Shield AI has ventured into manufacturing a range of AI products that include hardware and software for military reconnaissance, and an autonomous quadcopter (a helicopter drone controlled by four rotors) which is designed specifically to fly into buildings and provide real-time maps and videos, so that military personnel can assess the risk before stepping anywhere near that building. Shield AI has well and truly garnered the belief of investors, as the company recently raised an investment worth $50 million. According to PitchBook, Shield AI is currently valued at $200 million. It's being reported that the company's already sizeable revenue doubled last year, and now that new figure is also projected to grow twofold over the fresh term.
When the company was looking around for funding in 2015, many investors refused to believe in the idea of a self-flying quadcopter. In one instance, an investment group did show some interest in providing the financial backing, but only if the company was willing to manufacture 'selfie drones' instead of defense-oriented drones. The founding team of Shield AI was quick to turn down this offer. Eventually, in mid-2016, they secured the funding from Bloomberg Beta's Shivon Zilis, which was reinforced with further investment from Dorm Room Fund, Founders Collective, and Homebrew. This got the ball rolling for Shield AI.
Having received the financial backing, Shield AI was able to develop Nova, its first autonomous quadcopter. The company's AI technology is well-accustomed to map environments and navigate the drone. The framework is similar to what is used for self-driving cars, nevertheless, there is a sense of ruggedness to it, so that it can handle the complexity of the environment is relatively unknown.