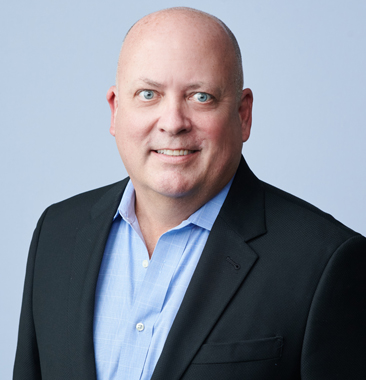 Cybersecurity challenges are also always evolving as technology and tactics change. The right team, the right tactics, and the right technology are the key aspects that NetCentrics, a company founded in 1995 and based outside Washington, D.C., in Herndon, Virginia, is adopting to tackle these rising challenges. According to the company's president Lawrence O'Connor, "Our immediate challenge as a company is to ensure our workforce is ready. We are hiring for specialized skills and investing in employee training. Many of our clients face similar challenges. We can't get complacent, and we can't let up on efforts to stay ahead of adversaries. Technologies change quickly and we must outpace that change."
Cybersecurity Agility Amongst Emerging Technologies
NetCentrics' core service offerings range from IT strategy, and IT modernization, to cybersecurity. All are rooted in expertise. To effectively compete, their teams must also be agile; be hungry to learn more, do more. "Our company continues to invest in emerging technologies that we believe will shape future opportunities and present new risks for our customers. These include artificial intelligence, machine learning, and deep learning. That doesn't mean we pull back on what some might call the "classics": securing networks, protecting data, or reinforcing behavioral hygiene to defend critical data and infrastructure. We've been perfecting these practices since our founding," adds O'Connor.
Company Culture and Team Trust Central to Success
Transitioning any government agency or department to a higher cybersecurity standard requires trust and coordination between multiple stakeholders. NetCentrics' team believes that if they get the right people in place, trust that they will perform to the best of their abilities, and give them ownership over their part of the process, the team can eliminate the factors that stagnate progress and successful implementation elsewhere. This is as much about culture and leadership as it is about the nuts and bolts of execution. "Without team trust on NetCentrics' side, it is more difficult to gain the trust of our customers. Luckily, that's not a problem for us," says O'Connor.
According to the company, no two customers are alike, but the company's approach to customer work always begins the same way. The team places a lot of emphasis on discovery because outcomes, even intended ones, always have multiple knock-on effects. They ensure to clearly understand their customer goals and parameters, and how completed work will operate inside an existing ecosystem—a highly unique holistic view of any given solution. "What sets us apart in the industry is our approach. We recognize the value of staying alert. We are able and willing to change course immediately, especially in service of protecting our customers," emphasizes O'Connor.
Quick Employee Action Thwarts Danger
O'Connor recalls a recent example that illustrates the company's unique value proposition. One of the company's employees noticed unusual network behavior on a critical client-server. The employee took immediate action, and this helped the customer thwart a malicious intrusion. The remote desktop protocol connections identified might have gone unnoticed if the employee wasn't exceptionally skilled. Or worse, the employee could've seen this intrusion but not felt empowered to take necessary and immediate action.
"This goes back to what I was saying earlier," says O'Connor. "We have to offer our customers our expertise, first. But expertise is worthless if the work culture isn't right. We try our best to foster a work culture at NetCentrics that encourages independent thought and a bias toward action. The rewards are moments like these, where someone is willing to take a necessary risk to protect the larger project. That only happens when the culture of trust is strong," adds Connor.
NetCentrics has a long, established history as a trusted government contractor in IT strategy, IT modernization, and cybersecurity. To align with the changing cybersecurity landscape, the company is investing in the aforementioned emerging technologies, both in hires and in training. O'Connor concludes: "We are currently in expansion mode. We anticipate growing the company talent and several technical disruption trends coalescing in the next five years that will require the best and brightest. We will continue to serve the government but already see a trendline growing in the private sector as cybersecurity issues are increasingly brought to the forefront of C-level discussions. We are proactively laying the groundwork for coming technical disruptions."