When it comes to development, teams often rely on manual, error-prone, time-consuming, and out-of-date solutions. All of this introduces risk, which discourages teams from deploying frequently. This creates a downward spiral where they avoid deploying changes, resulting in changes building up, which results in deployments that are more likely to fail due to the volume of changes.Modern teams need deployments that are fast, repeatable, and reliable. They need deployment processes and a system with visible status that everyone on the team can see, understand and contribute to. This is where Octopus Deploy—an automated deployment and release management tool used by leading continuous delivery teams worldwide—is redefining the way developers work and enable deployments.
Under the guidance of Paul Stovell, Founder & CEO, Octopus gives teams a place to automate even the most complex deployment processes. Octopus is designed to automate releases and has superior understanding of concepts for different environments (dev/test/production), the deployment targets within them (Kubernetes clusters; Azure app services; S3 buckets), and all of the permissions and associated secrets needed to manage those environments. This creates a foundation not just for automating releases but automating other operations tasks with first-class Runbooks support, which no other deployment tool supports. Moreover, it enables developers,release managers and operations teams to automate all DevOps automation tasks in a single source of truth. "With Octopus, auditing is built-in – you can see who changed what and when. This ensures that a production release has been approved, or that software is not deployed to production until it has first been deployed to a test environment," explains Stovell.
While it is a common practice for many vendors to focus on doing everything end-to-end in the software delivery pipeline, Octopus focuses on building a 'best in class' solution for DevOps automation based on a foundation of understanding how real-world teams release software. "Youwill find 450+ deployment steps supported out of the box, and a user experience that understands and models how teams release and deploy software," he adds. Many tools in this space also focus on specific clouds or technologies like containers/Kubernetes. "We know that in the real world, enterprises span multiple clouds, hybrid cloud, on-premises, and a mix of deployment targets from physical and virtual machines, to PaaS platforms, to container orchestrators. We've gone very wide in our support for all of these because our goal is to create a single place where an enterprise can say "this is how we deploy to production in a compliant way"," saysStovell.
For about a decade, Octopus Deploy has been creating happy deployments at more than 25,000 companies. While explaining about Octopus, Paul recalled an instance that portrays the company's value proposition when they assisted one of the top accountancy companiesstreamline their deployments. The accountancy company's manual or semi-automated deployment took over four hours to complete. Failure was also common because of human error. With Octopus Deploy, the company can now deploy within 10-15 minutes and humans are only involved for approvals. With less downtime and with confidence increased; they now do thousands of deployments even during the busy tax season.
With a focus on world-class engineering and customer service, Octopus stand-out in the release, deployment, and operations parts of DevOps. R&D is top of mind and the team continues to ship new integrations with vendors like GitHub, Workato, and Service Now while continuing to add support for new cloud platforms and deployment targets. "Our goal is to build the easiest way to deploy software to any platform and to work well with all of your existing tools. We also continue to go deep into modeling how teams release software while always investing in simplifying the more complex parts of software deployments," concludes Stovell.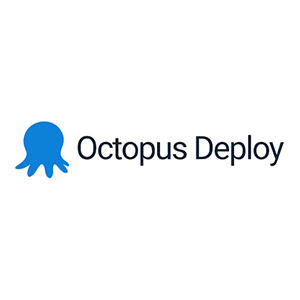 Company:
Octopus Deploy
Management:
Paul Stovell, Founder and CEO
Description:
Octopus Deploy is the first platform to enable developers, release managers, and operations folks to bring all automation into a single place.By reusing configuration variables, environment definition, API keys, connection strings, permissions, service principals, and automation logic, Octopus enables teams to work together from a single platform