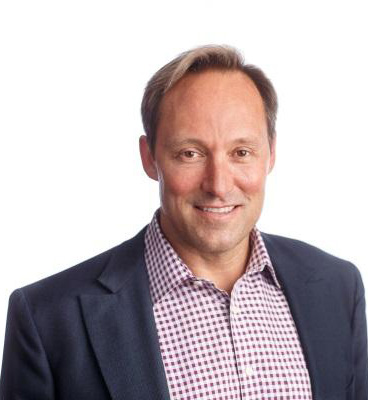 The winners know how important it is to constantly evolve into a better version. You stop once and you'll be trailing everyone with a country mile separating you from them. For IT firms, on a granule level, keeping up with the time means constant upgrading of their systems. Now, that's easier than done. There are a lot of voices that demand to taken seriously during the designing process of an update. More often than companies would prefer, this leads to disagreements which prolongs the duration of the real work, hence pushing the company to the dodgy point of getting left behind. DevOps, as a technology, was brought in to deal with that effectively. By filling up the communication gaps between different teams on-board, it makes the process more collaborative. The organization of ideas and systematic execution of the same has been turned possible by DevOps, which has quickly won over the developers across the world. While DevOps has altered the tech scenery for the better ever since its arrival in 2011, it is still not quite near to entirely remedying the issue at hand. Teams' update delivery is still affected by issues like lack of visibility, and the pressure to speed up the process doesn't help. To dispel developers' problems, Splunk stepped into the arena. Splunk's platform is known to be proficient in tracing and fixing potential bugs in real-time. Splunk is designed to save time without compromising on efficiency; hence it performs a thorough check between the lines while taking only a small slice of the time that's usually required. Splunk platform is also equipped to gather data from different sources and presenting it to you in a proper and cohesive data package. If that wasn't enough, Splunk can provide real-time insights into data as well. It has that versatile element to it; therefore you can rely upon it in different backdrops such as testing, staging, or production.
Splunk's products are built on the philosophy of practical brilliance. The company understands the developers' need for real-time help, and their product line-up gets that point across quite well. Splunk Enterprise, one of the products offered by the company, is built to assist users in aggregating, analyzing, and gathering relevant information from machine data in a bid to step-up the final results.
"Splunk Enterprise gleans the untapped value from machine data and allows companies to remain competitive with reduced downtime and better customer experience," Doug Merritt, President and CEO of Splunk.
Splunk Enterprise is further programmed to involve AI into the mix for providing reliable predictive results concerning aspects like IT, security, and profitability. While Splunk's main premise is still based around establishing DevOps culture, it's inclusive enough to offer an alternative product in Splunk Cloud for firms that don't quite have the foundations to develop that culture yet.
The other primary product on the company's product catalogue is known by the name of Splunk Light. Splunk Light is developed to make the whole process of searching, reporting, and alerting log data, cleaner and time-saving. It does so by doing away with the need to perform these activities through separate channels, and as a result, encourages better productivity levels.
Splunk has got ambitious plans for the future. The company is preparing itself to expand their global reach. They are scouring the world for strategic partners that understand the viewpoint of the organization and are well-primed to shoulder the responsibility that comes with associating with a company of Splunk's stature. As a step towards their goal of worldwide reach, Splunk recently acquired Krypton to bolster its skill-set for innovating IoT use cases through its machine data platform. As we move forward, the leadership of Splunk asserts that it is only more motivated now to take on the challenges in the IT sphere.