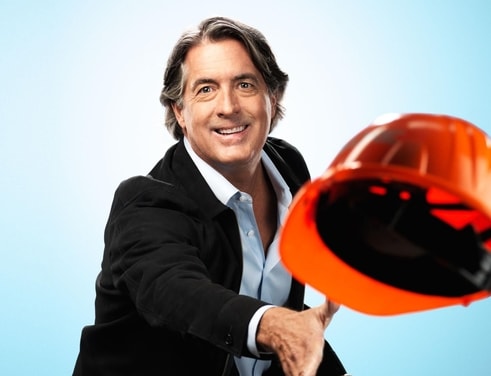 We, as a modern society, have structured our environment in such a way that requires you to be solution-oriented. The history tells the tale of how things which seemed impossible a couple of decades ago are now well and truly an integral part of our reality. The pursuit of a better tomorrow has never been more collective before. It's widely-believed that progression to a newer and better version of something is lot more complicated than it sounds, but what doesn't get talked about enough is that sometimes change can be achieved by refining the little, but equally crucial, aspects of the game. This is what caught the attention of Craig Courtemanche. Craig, formerly a general contractor, and a seasoned software developer, witnessed the technological shortcomings in the construction sphere and felt something had to be done. Taking the matter into his own hands, Craig blended his firsthand experience of the field with his software developing skills and that's how he introduced the world with Procore. Construction business thrives within the premises of heavy costs, however more often than not a big chunk of these costs are a result of financial mismanagement and miscommunication between the key members involved. This is what Procore tries to curb. Yes, the financial aspect is an essential one; however Procore does much more than just that. The focus is to coordinate everything in such a way that it maximizes the efficiency of the resources at your disposal, while also speeding up the process by streamlining the activity. Procore's flagship product, Procore Construction Management Software, is designed to optimize the entire project's potential by helping you in making informed decisions. During the construction process, plenty of information gets lost in the wilderness. Despite all the planning, a lot is left to spontaneous decisions, which shouldn't be the case when such heavy costs are involved. Hence, to assist you in avoiding this catastrophe, Procore's software acts as a safe haven for all your critical information.
Founded in 2003, Procore's client-base has swelled up gradually ever since on the foundations of its excellence. The latest reports indicate that the company now boasts a staggering 1.3 million users. Furthermore, with the help of their quality services and unwavering commitment to customer satisfaction, Procore is creating a revenue fabric which opens a whole new horizon of possibilities for them in future. To give you a gist, the company recorded $4.8 million worth of revenue in 2012. Eight years down the line, the company reported a whopping $289.2 million worth of revenue. Even in this capitalism driven era, a jump of this nature is a rare sight, and therefore provides another testament of Procore's ambition to move forward. Procore's mark is already engraved deep in the realms of digital transformation taking place across the construction industry, however the company doesn't plan to stop any time soon.
'Though I founded Procore eighteen years ago, it still feels like we are just getting started. We are in the early stages of a once in a lifetime, industry-wide digital transformation. Procore is well-positioned to realize our mission of connecting everyone in construction on a global platform, and to empower our customers to do their best work. Procorians thrive when they are in the field with customers, learning about the difficulties they face, and working alongside them to develop solutions. We will continue building customer-first products and culture-first teams. When people ask me what my goal is for the future of Procore, my answer is simple: I never want to stop providing people in the construction industry with technology that makes their lives easier, safer, and more productive,' Craig Courtemanche, Procore Founder, President, and CEO, said.