Networking technology enables data to flow between big and small information systems, which are largely employed by corporations and educational institutions. Network technicians, sometimes known as network engineers or experts, are responsible for the setup, installation, and troubleshooting of the technology used to transfer digital information, including audio, visual, and data files. End-users can utilize networking to send files, messages, and other data via e-mail or other channels, as well as share information via the Internet or intranet connections, depending on the needs of a company. Since 1996, Extreme Networks has been pushing the frontiers of networking technology, motivated by a mission to make it simpler, faster, more flexible, and more secure. However, our larger mission has always been to assist our clients in connecting outside the network to enhance their connections with the people they serve. Today, we refer to this as customer-driven networking. Extreme Networks considers its workers to be its most valuable asset. With this in mind,  provide employees and their families with a comprehensive and competitive wage and benefit package that promotes and maintains healthy physical, mental, and financial health. Company operates with a Flex First model, enabling our employees to work from wherever is most convenient for them. Flexibility is the new normal and a key ingredient in creating a more engaged and committed workforce. It has also become a competitive advantage and an expectation for attracting and retaining talent. As such, you will see our flexible work model engrafted into our culture. We ensure that no matter where in the world our employees are working, they feel connected through technology, common interests, and passion.
The Extreme Networks Diversity, Equity, and Inclusion Council (DEI Council) oversee diversity, equity, and inclusion efforts, including supporting our Employee Resource Groups (ERGs). Companies believe that giving voice to diversity allows us to gain valuable perspectives that drive better decision-making. The framework is structured around career, culture, community, and commerce. ERGs present opportunities for employees of diverse backgrounds to practice leadership skills, gain greater visibility throughout the organization and share personal experiences. Extreme Networks provides a competitive compensation plan that includes the following benefits: Base pay is the regular, set compensation received. Variable compensation can include both short-term incentives like commissions or semi-annual cash bonuses and longer-term stock vehicle awards like restricted stock units. ExtremeCloud IQ Site Engine enhances the functionality of ExtremeCloud IQ cloud network administration. It provides on-premises network monitoring as well as a cloud migration path for third-party and non-cloud-native devices through various deployment strategies. End-to-end network administration, scripting and automation, configuration and firmware management, real-time analytics, service assurance, and orchestration are all included. ExtremeCloud IQ -Site Engine gives Network Administrators a consolidated dashboard view of the whole network, including insight into all network devices.
Extreme Networks is located in  Santa Clara, California, and was founded in 1996. Ed Meyercord is the CEO and President of Extreme Netwoks . "Our customers view networking as a strategic asset, and they choose Extreme because we are the best choice to drive operational efficiencies and create better outcomes for their end users. This is evidenced by this quarter's impressive double-digit revenue growth, record revenue, and continued growth of backlog, which now sits at $555 million," Meyercord said in a statement.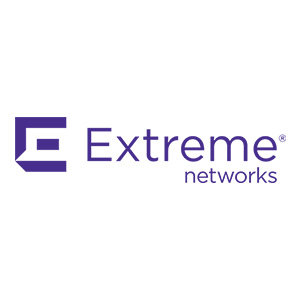 Company:
Extreme Networks
Management:
Ed Meyercord ,CEO & President
Quote:
"Our customers view networking as a strategic asset, and they choose Extreme because we are the best choice to drive operational efficiencies and create better outcomes for their end users. This is evidenced by this quarter's impressive double-digit revenue growth, record revenue, and continued growth of backlog, which now sits at $555 million"