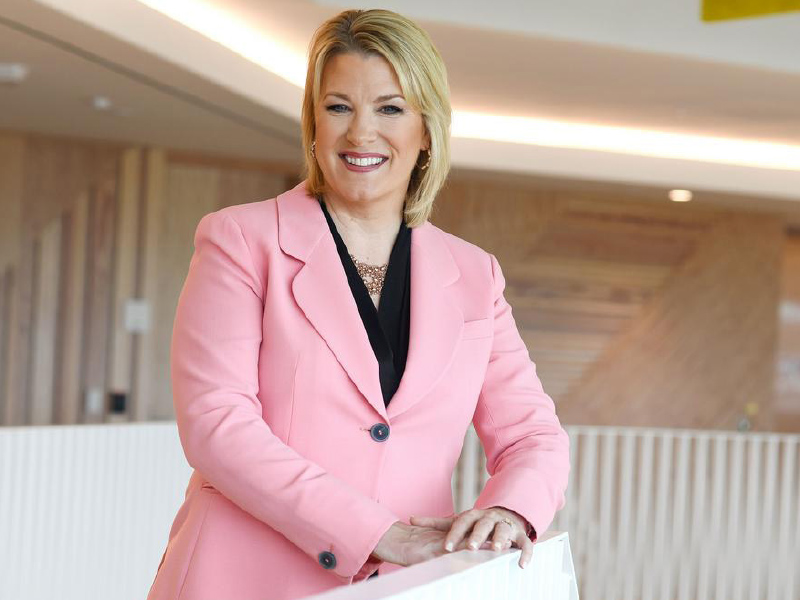 When technological operations are moved to the cloud, especially using a SaaS model, the institution is protected, staff and faculty are given data-driven insights, good student outcomes are ensured, and future innovation is unlocked. For many institutions, this procedure can be difficult and complex. To meet their clients where they are in this transformation journey, Ellucian provides a variety of options, including managed cloud products and a hybrid strategy comprising a combination of on-premise and cloud-based solutions. Ellucian, a global leader with a portfolio of cloud-ready technology solutions and services, is paving the way for higher education's digital future. Colleges and universities can take the lead with confidence thanks to Ellucian's full portfolio of data-rich solutions. These solutions cover everything from recruiting students to analyzing the workforce, from fundraising to communicating with alumni.
Ellucian continues to innovate while working with a community of more than 2,900 consumers in more than 50 countries. Ellucian supports its customers through a controlled, sustainable digital transformation so that all types of institutions and students may survive in today's rapidly changing environment by drawing on its extensive higher education business expertise and service offering. "I truly believe that cloud delivery, combined with new integration pathways and data models, has tremendous potential to help institutions transform the student experience into one that is more connected, more personalized, and more powerful. "So I'm thrilled to lead this passionate team as it helps evolve the higher education landscape," says Laura K. Ipsen, founder, and CEO of Ellucian.
Implementing enterprise resource planning (ERP) systems sometimes takes a significant amount of time and money for higher education institutions. Business process management software, or ERP, enables organizations to manage their operations and automate a variety of back-office tasks, including those related to technology, services, and human resources. These technologies can improve workflow, boost efficiency, streamline operations, and make it easier to implement best business practices. They can also improve access to accurate and timely information. However, if the underlying value proposition of ERP is not understood or institutions lack the staff skill set to get the most out of the system, it turns into an expensive investment with limited returns. Investing in professional vendor services is one viable approach. Hinds Community College (Hindustan) is a good example of how investing in professional services from Ellucian increased the return on investment (ROI) from enterprise applications and, in the end, helped improve both operational and student performance.
Standards for Edtech are extremely important to Ellucian. They constantly keep an eye on and put into practice industry standards for data security, such as ISO 27001.
1EdTech Consortium helps higher education create safe, reliable digital ecosystems with seamless system interoperability that doesn't need proprietary integration. By implementing 1EdTech Consortium standards, an institution can encourage innovation while maintaining the flexibility that higher education demands and guarantee that the ecosystem will continue to function in the future. Ellucian will continue to support the standards that are crucial to their clients and business partners to reduce complexity and embrace expansion, configuration, and integration without limitations. "Our goal at Ellucian is to partner closely with our customers and harness the best of technology to bring students, faculty, and staff closer together," adds Laura.
Ellucian creates solutions that support the crucial work of colleges and universities and is motivated by the transformational effects of education. Ellucian works with more than 2,500 institutions in close to 50 countries as the top provider of software and services for higher education, increasing operations and upgrading the experience for more than 18 million students. Ellucian offers software for student information systems (SIS), finance, human resources, retention, analytics, and promotion. Ellucian is one of the biggest producers of cloud-based solutions in higher education, with more than 1,400 institutions subscribing to its cloud services and SaaS offerings. Ellucian offers a variety of expert services to the higher education sector, including management consulting, training, and the deployment of application software. Ellucian brings strength, fervor, and performance to bear on higher education and its potential to make the world a better place.