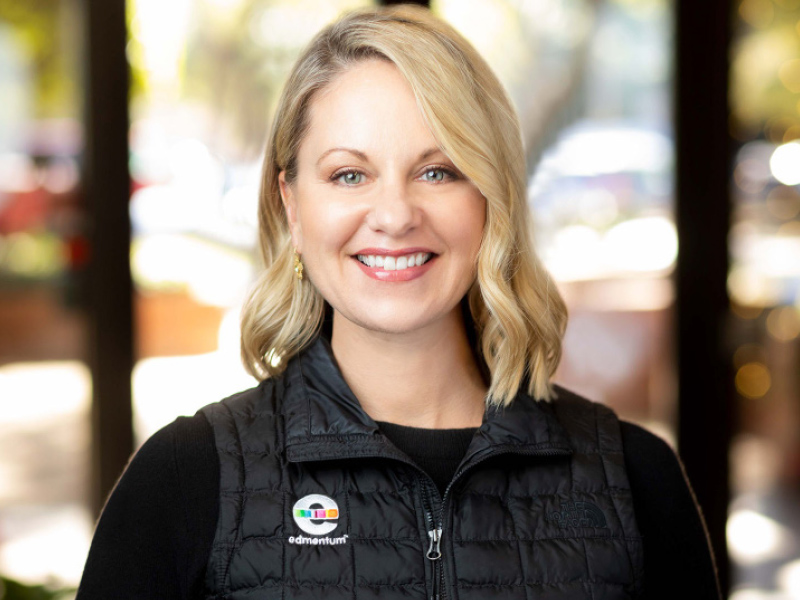 The technology used to support and provide access to education falls under the education technology category. This can include equipment, programs, or other materials teachers and students utilize to facilitate learning. In the classroom or outside, these technologies support students in attending their lessons, collaborating, connecting with distant learners, or picking up new skills. Education technology is frequently referred to as "EdTech." Edmentum is dedicated to assisting instructors in personalizing learning for each student through user-friendly technology, excellent content, actionable data, and customer satisfaction. Edmentum's strong learning solutions, built on innovation, combine technology with customized teaching methods. Leading online learning program provider Edmentum, Inc. promotes student accomplishment for both academic and professional success. Edmentum provides a comprehensive range of cutting-edge learning products to support teaching and learning in the twenty-first century. The company has more than 50 years of expertise in generating essential advancements in the sector. The vision of Edmentum is a world where educators succeed, students thrive, and learning occurs everywhere. The mission is to create innovatively, proven learning technology, partnering with educators to ignite student potential.
Leading K–12 digital curriculum, assessment, and service company Edmentum serves 43,000 schools in all 50 states and more than 100 nations. Edmentum collaborates with educators to develop educational technology that is tried-and-true, simple to use, tailored to each student, and in line with state requirements. Based on a 60-year history of innovation and influence, we are convinced that kids thrive when instructors succeed wherever learning takes place. The four required subjects for every year of middle and high school are covered by Edmentum's core courses. Along with more specialized subjects like financial mathematics, business English, and integrated physics and chemistry, this contains traditional core courses like algebra and biology.  Apex Learning is one of the products offered by Edmentum. Apex courses are standard-aligned, interactive, and highly engaging, supporting original credit and accelerating credit recovery with perspective modes. Students in grades 6 through 12 can take online courses for original credit or make up lost credits to progress in grade levels and graduate from high school. Its award-winning curriculum helps students learn everything from fundamental abilities to advanced academics and everything in between. Additionally, all courses are accessible via Apex Learning Virtual School (ALVS).
The instructors at Edmentum have received specialized training in online instruction and hold advanced degrees. Every teacher provides individualized support to kids and families to develop enduring, uplifting relationships. Teachers communicate with their students through synchronous and asynchronous interactions such as live courses, group projects, live support sessions, phone conversations, emails, and text messages. To ensure that every student succeeds, teachers also assess their pupils' work and development and offer thorough comments and direction. Edmentum's powerful learning solutions blend technology with individual teaching approaches. Edmentum is committed to making it easier for educators to individualize learning for every student through simple technology, actionable data, quality content, and a passion for customer success. Technology for education should be simple to use and straightforward, aiming to save you time rather than eat up more of it. Edmentum is dedicated to providing simplified, user-friendly technologies. The team works diligently to incorporate customer feedback and specific demands into our products so that they don't interfere with classroom learning but rather help it. To make sure that experience is as seamless as possible, Edmentem conducts focus groups, user experience studies, and long-term market research with students, instructors, and administrators.
Services provided by Edmentum are Calvert Learning, Edmentum's K-5 curricula, which actively engages students using a project-based learning framework. Courses available include core subjects such as art, P.E., and health, and each course incorporates a variety of multimodal learning activities that harness students' natural curiosity to develop a lifelong love of learning and Courseware, Edmentum's 6–12 curriculum, offers a robust collection of standards-based courses that are built using a research-based learning design. With more than 500 courses across core subjects, advanced subjects, electives, CTE, and world languages, students have access to all the courses they need to be ready for the next step.
Jamie Candee is the president and chief executive officer of Edmentum. "At Edmentum, our exceptional people and 'educator first' culture are the foundation for our success as committed partners for the education community," says Jamie Candee. Edmentum has two investors, including Tennenbaum Capital Partners and New Mountain Finance Corporation, and has raised more than $25 million. The company is located in Bloomington, Minnesota.