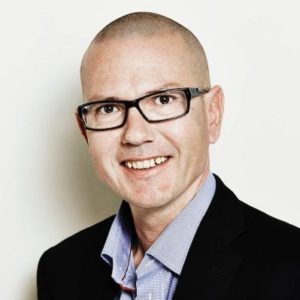 By providing comprehensive data warehouse and business intelligence packages through its Data Warehouse Automation (DWA) software TimeXtender has become the word leader in helping corporations access and manage their big data for effective analysis and business process implementation. With TimeXtender, organizations can seamlessly turn unstructured data into meaningful structured data, which makes a company more competitive by making better business decisions, improving processes, and lowering costs.
TimeXtender's Data Warehouse Automation (TX DWA) software provides a platform to build and maintain a modern data warehouse also known as data discovery hub. It automates everything that can be automated in a data warehouse cycle so that it can handle the speed and volume required for today's data centric applications.  It encompasses the entire data warehousing lifecycle from the planning, analysis, design, and development, to operations, maintenance, and change management.
Companies can access numerous data sources, extricate useful data and organise the data using the discovery hub of the TX DWA. This allows universal access of one conclusion from the data which saves time and money by avoiding tedious and repetitive labour. This increases a company's efficiency and creates a more impactful business feedback loop which translates to more profits for the company.
After being founded in 2006 by Heine Krog Iversen, TimeXtender is now the world's largest provider of DWA software for Microsoft® SQL Server® with over 2,600 customers in more than 60 countries. TimeXtender has a hyper growth rate which has averaged 70% annually. With a burst in big data and also with companies realizing the value of data mining, TimeXtender's offerings and services are now more valuable than ever.
On April 27, 2016 TimeXtender announced a new worldwide partnership with Qlik, a leader in visual analytics. With this partnership TimeXtender can now supplement its DWA software with stunning, analytical visual presentations. This reciprocal alliance allows TimeXtender and Qlik to market, promote and demonstrate each other's products. Companies that already have QlikView or Qlik Sense, can use TX DWA to create a robust data warehouse. And companies that already have TX DWA, can integrate Qlik with their existing data warehouse, and benefit from powerful visualization and reporting options.
Unleashing the insights hidden in unstructured data is providing enterprises with the potential to compete and improve in areas they had limited visibility into before. Examples of these areas include the complexity of B2B selling and service relationships,  healthcare services, and maintenance, repair, and overhaul (MRO) of complex machinery. TimeXtender with its partnership with Qlik is in an unique position to provide unique solutions to enterprises to unleash their true potential.