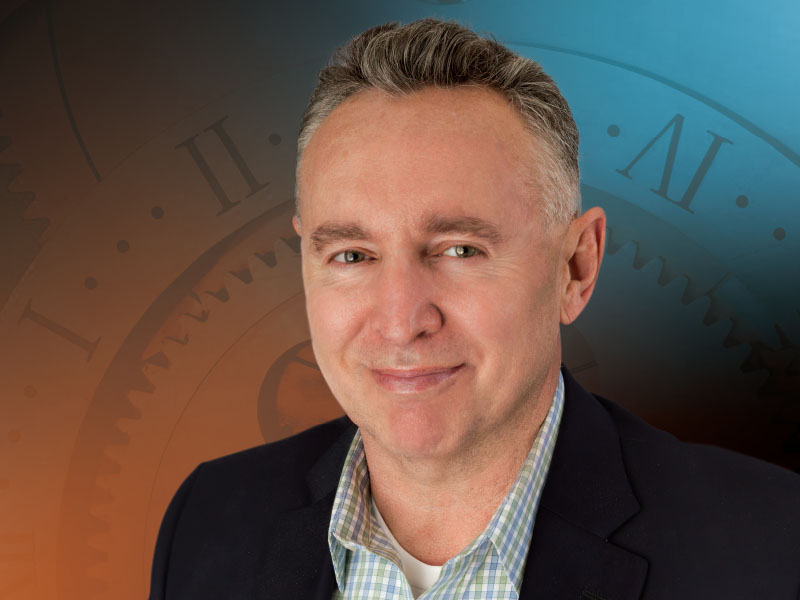 When it comes to the construction industry, businesses are looking for visibility and simplicity to make the construction operations smoother and easier to manage. Not only do they look for security and easy access but also the ease of use needs to complement the visibility of changes. The challenges are numerous with each client's requirements changing with the business trends. Facilitating these constant requirements of the construction industry is TimeSuite Software Corporation—an innovative ERP solution provider offering one of the most advanced software ever produced for contractors. TimeSuite automats the Percentage of Completion method of accounting and drives profitability through project managers' job status projections in the construction space. "Initially developed by a Construction Specific CPA firm, we have the accounting and IT knowledge that brings both worlds together to provide a more congruent and seamless product that could can redefine  a  construction site management," begins Eric Malouff, CEO, TimeSuite Software Corporation.
Today, TimeSuite is the first and the only system to comprehensively automate the Percentage of Completion method of accounting. TimeSuite has an automated audit trail that combines Quickbook's ease of use with what the team believe to be the most comprehensive ERP ever delivered.  TimeSuite's"history of changes" functionality provides clear visibility to record changes. TimeSuite has a modern normalized relational data structure.
The Automated Construction Tool
From the automated over/underbillings and automated accrued wages to SOC projections log TimeSuite does it all. The solution also simplifies task management by providing a (Kanban) board and tying notifications to changes in stages. Tasks can also be tied to a Gantt chart that dynamically drives timelines. Meanwhile, the TimeSuite meeting invites provide automatic updates to schedules for anyone using TimeSuite's schedule, Outlook, Google, or any scheduling software reads anics/icalendar file.
With TimeSuite, users can modify grid views, dialog views, visible tabs, and dynamically set drill-down functionality so numbers can be easily supported. With a dynamic setup, the system configuration can be modified after implementation. Thus, implementations do not require rigid critical decisions that are not reversible. "While TimeSuite comes fully setup, for Clients' preference requests, TimeSuite has intwined the sophistication of its extensive report writer into its grids and dialogs through a formula editor.Consultants and Clients can set formulas, dynamically turn on and off fields, add custom fields, set the scope of fields, specify tabs, and set menu options. In addition, our automated audit trail, and list/record history logs quick and easy modification as well asvisibility with respect to any modifications," explains Malouff.
Security Built-In
For the most secure and confident operations, TimeSuite has extensive security functionality including two-factor authentication, security roles, and menus and views that include scope. Combined with comprehensive web, mobile, and desktop interfaces, clients can access their data quickly and from anywhere. Moreover, TimeSuite provides interfaces that provide for quick and easy transaction creation from data provided through banking and credit card integrationas well as from quotes and estimates.
With TimeSuite, grids are dynamic. Users set up views, that provide extensive functionality including security scope, visible fields, dynamic execute icons, dynamic drop-downs, and dynamic tabs. The solution's cutting-edge cost control featurescomes with job status projections, extensive committed costs grids and views, and drill-down functionality from grids and reports to provide quick extensive visibility. The built-in Summary of Contracts Logs Grid provides accountability functionality for the project's historical impact on financials. Whereas TimeSuite's burden utility grid provides for retro-active over/under-allocation of indirect costs. Perfectly trueing indirect costs are necessary for accurate burden/loaded labor rate reporting.
An instance that portrays the company's value proposition is when TimeSuite assisted a customer to grow from Startup in 2001 to over 1.5 billion in revenue today. They process over 20,000 AP invoices a week. About 10 years ago, TimeSuite began a process where the teams collaborate on possible efficiency-saving process enhancements. Over the years, TimeSuite has been able to help keep its processes as streamlined as possible and continue to automate new requirements. "We've collaborated on improving/implementing processes that have helped our client maintain control through continuous and at times significant growth. We have a rule with our customers: We don't say no. Instead, we figure out how to be creative, and deliver on requests," extols Malouff.
A Steady Future
The vision that led to the founding of TimeSuite was through providing audits and reviews of construction companies. TimeSuite was funded and developed by a Construction Specific CPA firm located in Denver Colorado. TimeSuite has always taken a dynamic (turn on/turn off) approach with respect to menu items, and dialog field selections. In early 2011, the company embarked on re-architecting the core of its system with the belief that a true ERP could only be done well with a perfected core. It took over 7 years, and several refactoring architectural iterations to get to a core that achieved its goal. "In our quest for perfection, we learned that we could design/incorporate into our core the ability continuously refactor our core," adds Malouff.
In late 2017, the team retooled with Google Dart, and Flutter, and began building out TimeSuite Web and Mobile apps. With a perfected core, the size of its code base is minuet compared to traditional modular architected applications as well as older relational architected applications like Toolbox—TimeSuite'slegacy desktop application.
Today, TimeSuite's current customer base is primarily in the US.  The team is planning to learn from its experience with Toolbox while trying to find the right fit with respect to bringing in investors to take the team through series A funding. "We believe we are two miles ahead. We want to go from primarily expansion through word of mouth, to aggressively pursuing new business. We have a significant US customer base and plan to greatly expand this base. In the future, we would like to expand into Canada, Europe, and possibly other markets," concludes Malouf.
Company:
TimeSuite Software Corporation

Management:
Eric Malouff, CEO
Quote:
"Initially developed by a Construction Specific CPA firm, we have the accounting and IT knowledge that brings both worlds together to provide a more congruent and seamless product that could can redefine  a  construction site management"