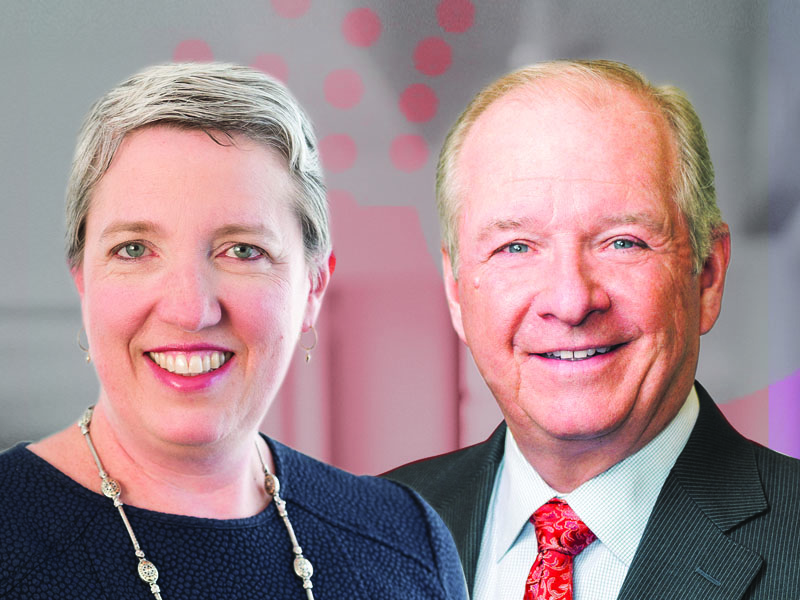 The pharmaceutical commercial market, driven by accelerated consolidation in the health care industry during the COVID-19 pandemic, has transitioned from a field representative "reach-and-frequency" presentation model to a product value-and-solution impact one. At the outset of 2021, nearly 70% of U.S. physicians were employed by hospital systems or other corporate entities – a significant trend reversal from the independent physician practices of the prior ten years. Through consolidation, this segment continues to grow dramatically.  This dynamic has implications for life science customer engagement, presenting both challenges and opportunities.
This is where The Kinetix Group (TKG)­ a recognized expert in health systems, steps in. A unique strategic consultancy-marketing agency hybrid, TKG's connections span the health care ecosystem. "We are engaged directly with our client's market access customers: health plans and health systems," says Co-founder and Chairman of The Kinetix Group, John Strapp Jr.
Because of TKG's deep relationships and health system expertise, the company is uniquely positioned to design impactful solutions for their life science customers. "Our goal since we opened is to understand our clients' customer even better than they do. This is because, when we know the end-users, we can fill these gaps to better position our clients' products within the context of their customers' needs," explains Strapp.
A key factor driving the industry is market access alignment between insurers and providers. Once historically separate entities, CMS and private insurers have now aligned with health systems to achieve appropriate, cost-effective patient care. This alignment includes multiple financial incentives, in effect, the Triple/Quadruple Aim.
According to Strapp, TKG'slife science clients expect them to understand the changing health care delivery landscape, build strategies, and provide programmatic solutions to address an industry that has evolved into a business-to-business (B2B) model. Successful client responses to these challenges require new market access strategies, informed by commercialization insights acquired much earlier in the product development cycle. Client recognition of the importance of a B2B large health system commercialization strategy is increasing; TKG helps realize that strategy through its multiple relationships with health system stakeholders in every therapeutic area.
Over the past three years, TKG has been deeply engaged in building the Networks of Excellence (NOE) to focus on best clinical processes. Through its Networks of Excellence, representing over 50 Centers of Excellence, health systems, and payers, TKGhas the ability to access leading experts in oncology, CKD, cardiometabolic, behavioral health, woman's health, rare disease, and liver disease.
"Traditionally, cross-industry stakeholder partnerships have been hard to come by. Our Networks of Excellence provide bidirectional opportunities for industry-health system collaboration, where both parties have the ability to surface and shape initiatives that address critical gaps in care delivery," said Sr. Vice President Anna Thomas.
Accurate and Actionable View
Over the years, TKG has been engaged by health systems, CMS, and health plans to build care delivery process models. With over 50 large health systems in the country, TKG is on a mission to redesign healthcare delivery. The company has already performed this work at Cedars Sinai in Los Angeles, Ochsner Health System in New Orleans, Mount Sinai in New York, and Advocate in Chicago.
TKG has been at the forefront of changes in health care delivery for over 15 years; they understand how care is delivered because their teams designed many of the processes. TKG assesses each life science client product to evaluate the potential health system value proposition, an essential for industry partnerships. "We also help identify the key influencers at the health plans, with an advocate for each critical area. Therefore, we're able to give clients a roadmap of how to create a significant commercial opportunity in each one," adds Strapp.
Clinical efficacy and safety are no longer the sole determinants of product selection, since there are frequently multiple treatment options. Critically important is the training of life science marketing and field teams. The Value messages must be tailored to the new decision-maker matrix. "Everything we do in support of our life science partners is anchored in the voice of the customer. Because we understand their customer so well, we're skilled at not only creating impactful solutions, but also training pharma account managers in a way that they can conduct their customer engagements with confidence," says Co-founder and President Sarah McNulty.
TKG has a newly created network of oncology administrators representing the leading academic medical and cancer centers. This group addresses ongoing challenges to delivering optimal cancer care and considers the best path for cultivating stakeholder participation. "We have been the strategic and operational partner to Oncology Care Model participants, a role that has accelerated our insights into value-based care delivery in oncology. TKG's most recent partnership with the American Cancer Society continues our heritage of innovation.  Our work involves the optimal use of navigators, both in the United States and in under-resourced countries throughout the world," notes Strapp.
A Proven Success Record
In discussing TKG's success, Strapp cited three major factors. First, TKG understands the market access and care delivery landscape because the company actively builds programs for health plans and health systems. "We are strategic thinkers who know what works, but most importantly, we earn our client's trust, which has been the defining characteristic of our long-term client relationships," says Strapp.
Second, TKG's client service teams are continually trained by health care delivery experts in how best to create a client value proposition and embed life science products into care delivery models.
The company also has Kinetix University (KU), which is designed to continually educate both newly hired associates and emerging leaders. With the market changing rapidly, the teams need to understand the evolving care delivery landscape to enable clients to be leaders in their markets.
"We strive for constant curiosity to help us learn more about our business, as well as ourselves. We developed Kinetix University with the mission to support ongoing education, facilitate access to resources, and foster a community of sharing learnings and best practices," says Vice President and KU lead, Ashley Hoffman.
The third major element according to Strapp, is innovation. "Innovation is in our DNA; we've pioneered many life science business models."
In explaining the company's value proposition, Strapp recalled when the team developed the first nonbranded diabetes platform for a leading pharma company. That platform was used for almost 15 years, reaching thousands of pharma clients' health plans. Revenues from the program spiked due to the use of patient tools and education delivered by the platform.
Together with a large pharma client, TKG built a "Customer of the Future" model with a focus on improving the cardiac patient journey for large health systems. The program increased access to senior health system leadership, generated revenues, and established its client as an industry leader.
TKG teams conducted the initial CVS pharmacy minute clinic pilot and built a diabetes education and screening model, incorporating local pharmacies and large health systems, to launch a new drug. The effort yielded a 40% increase in prescriptions versus the territory average. TKG also developed the first Above Brand marketing program for a large pharma company to support health plan patient management and implemented a CMS grant transitioning 5000+ providers from fee-for-service to value care delivery. The company also designed a Blue Cross Blue Shield plan focused on cardiac and CKD risk, significantly improving outcomes, and reducing costs.
Decades of Partnerships
Since opening its doors, TKG has been laser focused on bridging the gap between health systems, plans, and the life science industry. As Strapp explains, "We co-designed the Value Summit with Ochsner Health System to provide examples of partnerships that combine the resources of both industry and health care delivery. Often the market access client perception of life science companies is negative because of the traditional reliance on brand marketing. We believe clients can earn partnerships through common goals. Brand marketing has its place after the product value proposition has been proven –this is the foundation for partnerships."
Partnership is also a core value that McNulty and Strapp have cultivated internally at TKG from the very beginning. The twoshared a vision of creating a culture that prioritized a balance between work and home life. 
"A driving force in our desire to build a new firm was to create an environment where working parents could have a thriving career without sacrificing family balance. This was groundbreaking 20 years ago. We've always had a work-from-home model, so when the pandemic hit, we didn't miss a beat," said McNulty.
At TKG, a highly entrepreneurial mindset is also encouraged. Tenure in not a requirement for promotions or new assignments; action is. The company's Mentorship program nurtures the ability to strategize and innovate.
The Future – TKG Client Partnership Innovation
TKG will continue to build innovative programs with clients, to increase relationships with industry experts, establish leadership in data-driven, real-world evidence, and create additional data and digital services for their clients. A significant innovation opportunity lies in providing state-of-the-art account management software platforms. "Improving the productivity and performance of field teams is currently not supported through existing vendors. Our client driven comprehensive program spans landscape insights, a strategic platform, training, execution, and metrics. This innovative account management performance improvement program provides a unique opportunity to accelerate pharma growth and align clients with target customer solutions," said Strapp.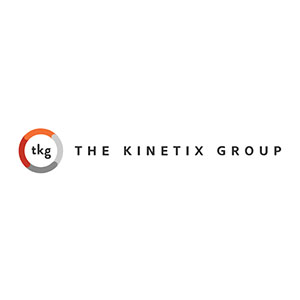 Company:
The Kinetix Group
Management:

John Strapp Jr., Co-Founder & Chairman
Sarah McNulty, Co-Founder & President
Quote:"Our goal since we opened is to understand our clients' customers even better than they do. This is because, when we know the end-users, we can fill these gaps to better position our clients' products within the context of their customers' needs."