Among our nation's 16 critical infrastructure sectors, energy is arguably the most critical in that it is the sector that powers all the rest. Indeed, the U.S. consumes a whopping 4 trillion kilowatt hours of electricity a year. To support all this energy use is our large centralized grid infrastructure, consisting of approximately 450,000 miles of high voltage transmission and six million miles of distribution lines, connecting customers to power generation sources.
As with other major sectors, technology and connectivity are a big topic among electric utilities today, as smart-grid and Internet of Things applications proliferate. The Department of Energy reports that annual smart grid investments rose 41% between 2014 and 2016 from $3.4 billion to $4.8 billion, and are expected to rise to $13.8 billion by 2024.
However, the infrastructure side isn't the only place where technology makes a material difference in the electric industry. Behind the modernization and digitization of critical grid infrastructure is an enormous workforce, all of whom have to not only perform their role effectively and efficiently, but also safely. Enabling this are a variety of solutions that are becoming a game changer in addressing the needs of the evolving grid:
Virtual Reality (VR) Training
VR training is increasingly becoming the go-to learning tool for disciplines where there is a high consequence of real-world failure and where hands-on training is a must. For example, airline pilots have trained in simulated environments for decades. Now, this same concept is transforming line work training. Line work is both difficult and requires the highest level of safety, and yet it is not always easy to practice all the various types of tasks or situations required.
The best VR training solutions balance individual and team performance, with multiple metrics that focus on a combination of task safety, effectiveness and efficiency. This is because performing tasks in a team environment is different than doing a task alone; by definition the number of variables and dependencies goes up, such that the accuracy, repeatability and predictability of everyone's work styles become critical attributes for the whole crew.  Furthermore, the ability to make the right decisions each and every time – even under new and stressful situations – requires knowledge and experience of what might possibly go wrong, which is something that effective VR solutions train on, through the use of various scenarios.
Already, this approach has been proven to generate real-world productivity gains among power sector construction crews: recently, a group of line workers in North Carolina increased their VR training score by 36% over several days, which led to an average real-world productivity increase of 16%.
Data Trends, Insights and Machine Learning
Despite the ubiquity of utility infrastructure, not every project site is the same, not every utility is the same, and not all equipment is the same.  To manage across this level of variability, leading construction companies are increasingly relying on data dashboards and machine learning applications as a means to optimize their operations.
In our experience, there are three basic levels of data insights that are helping to optimize line worker operational productivity. The first is a trend tracker across multiple data points, i.e. a data dashboard. For modern, digitally-enabled construction companies, it is not uncommon to possess several hundred operational data assets that are being tracked in real time – simply displaying this information in a hierarchical and intuitive way with adjacency in mind helps construction teams to better manage their time. The second is cross-referencing and doing basic analytics on the data to derive deeper insights and trends. This level of insight is used for operational planning and prioritization exercises. Lastly, the third is to apply machine learning on the data sets to garner predictive insights and conduct scenario analyses. While the use cases and algorithms differ considerably by customer, these applications tend to range from informing sweeping organizational realignment decisions to making go-no go decisions on new types of infrastructure projects to work on.
While the specific application of the data may differ by company, what is exciting is that the magnitude of operational optimization achievable across 450,000 miles of transmission and 6 million miles of distribution line projects is staggering.
About the author
 Paul Ramsay, CIO Pike Corporation
Paul is an industry veteran with 25 years of IT experience, who oversees information technology operations of Pike Corporation (https://pike.com). As CIO, Paul is responsible for supporting day-to-day operations and leading major initiatives, including implementing Oracle cloud technology, virtual reality training and many more.
About the co-author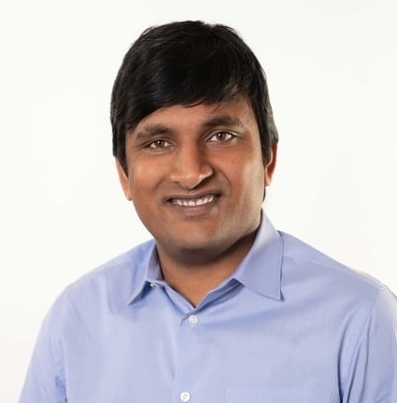 Amar Vangoor, CTO Electric Code
Amar brings a wealth of global innovation experience to Electric Code (https://electriccode.com), which is a custom solutions developer for the electric utility industry. Early career success include roles as a Programmer Analyst and Systems Administrator at Kothapalle Software-Vertrieb Germany and Senthil Infotek, Ltd. in India.