Employee engagement has been an ongoing matter of concern for HR professionals for decades. When it comes to managing a large team of employees, the role of a highly flexible and adaptable solution is inevitable. Complex HR and integration requirements are not easily fulfilled by large commercially available off-the-shelf HRM software as it takes a lot of time, effort, and money to change the proprietary software. This is where Numla is creating a difference with its proprietary cloud-based HR Management System (HRMS) that would be flexible, adaptable, and enable HR management like never before. Numla offers an amazingly flexible, open-source, and customizable solution that sets businesses free to achieve dreams within weeks and months at an incredibly low cost.
Numla is a flexible, comprehensive suite of 20+ apps, that are easy to implement, customize, and integrate. In fact, Numla stands for a Customisable, Cost-effective, and Comprehensive suite of HR solutions that could redefine the way HR management is performed by businesses. Because NUMLA is an award-winning platform with a satisfied signature enterprise client with 5000+ employees, multiple ISO certifications, and crafted by a company with over 18 years of enterprise solutions and automation experience, NUMLA is best positioned to help customers get the top ROI with world class capabilities at an aggressive price point. Moreover, the company enables businesses to get better bottom line because of lower attrition rates and higher productivity of employees. "Our promise and proposition to our clients are that Numla Team would help them digitally transform within a short space of time by placing the client in the driver seat to fast achieve employee satisfaction, policies compliance, cost-effectiveness, and integration," Kevin Barry, CEO, Numla.
It is Barry's passion for innovation and expertise that is driving Numla to success today. Barry is a tech enthusiast and successful team lead who is striving to create an impact in the HR management industry space.
Enhancing HR Operations
Built with mobile employee user experience at its core, Numla's powerful capabilities are especially visible in the four key areas that include employee experience, core HR and payroll, talent management, workforce planning, and analytics. The solution is uniquely crafted to delight employees with mobile self-service apps and increase productivity with the information needed for collaboration. Moreover, it supports employees globally, or at home with enterprise capabilities like payroll, benefits, time tracking, compliance, and eLearning, while optimizing the entire talent lifecycle from recruitment, onboarding, performance management, and learning to retention. Numla also enables HR teams to access powerful analytics with complex querying custom dashboards while enabling them to generate in-depth reports for workforce planning. "Numla suite of apps are comprehensive, advanced, open-source, cost-effective, easier to improve, and faster to implement. Our teams are agile, flexible, and committed to making you a winner in your highly competitive industry," adds Barry.
What makes Numla stand out from the crowd is its seamless onboarding process utilizing a website where applicants can apply. With Numla, the entire process from hiring requests and job postings to candidate selection and joining is automated, intuitive, and delightful for both HR and candidates. The company also offers a centralized secure area with eSignatures and configurable access management for HR business partners where all employee contracts reside. The entire contract workflow is automated including the digital signing of contracts. Additionally, making the process seamless, employees can see their work contract at any time with their self-service HR app.
For enterprises with singular needs, Numla has an Experience Design Studio Team that takes a Human Centred Design approach to working with clients to generate key insights and turn them into app customizations as per client and industry needs.HR departments using NUMLA are empowered & confident as the agility and robustness of platform means they can action best
HR strategies, engage company employees, and have peace of mind because the complexity of technology management is outsourced. Their employees are delighted employees because of better UX.
Innovation and Beyond
While explaining the value proposition of Numla, Barry recalls an instance when the team assisted Ericon Limited (Eir) in revamping their HR processes. Numla enabled Eir to implement a four-point framework of people-centricity, automation, integration, and digitalization to prioritize every aspect of employee experience in their interactions, thus putting their people first. With Numla, efficiencies were increased as employees now have self-service capabilities in all processes which led to a 60-70% reduction in queries. The benefits of the HR transformation were felt immediately by Eir as all processes were integrated into a single platform with incredibly positive employee feedback. Numla's market validated award-winning platform with a dedicated developer team will make NUMLA a co-creating customer satisfaction focused enterprise solutions provider.
Building a Global Footprint
Today, with over two decades of industry presence, Numla is a pioneer in delivering cutting-edge HR management solutions. Beyond Ireland and UK, Numla is focusing on the USA, Canada, and Australia. The company has also expanded its AI team so that the next version of its analytics module provides even more powerful insights.
Since opening its doors, Numla has been a pioneer in delivering outstanding HR solutions to a variety of customers around the globe. Soon, Numla will be the world's leading SaaS-based HR management platform in capabilities focused on incumbents with legacy tech and Telecom companies whose HR departments cannot do basic HR functions well, cannot implement changing policies and procedures, who need employee self-service and data analytics for executives so they can make better decisions faster.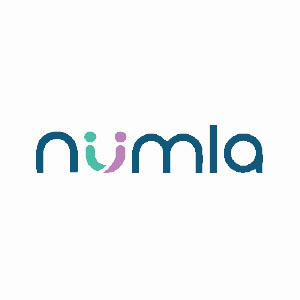 Company:
Numla
Management:
Kevin Barry, CEO
Quote:
"Our promise and proposition to our clients is that Numla Team would help them digitally transform within a short space of time by placing the client in the driver seat to fast achieve employee satisfaction, policies compliance, cost-effectiveness, and integration"