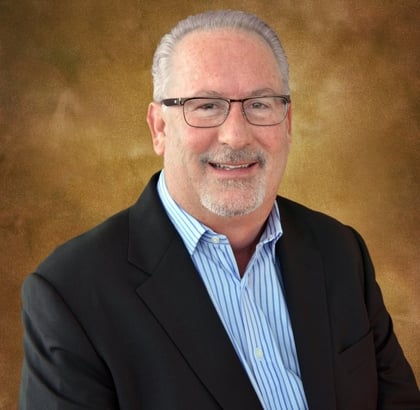 The life insurance industry still primarily relies on legacy core systems and manual processes which are resource-intensive, lack flexibility, and ultimately slow down the sales process leading to lost premiums and unnecessary costs. In addition, life insurance is a complex highly regulated business often involving multiple parties and intermediaries lacking standardization in the selling process. Due to changing industry dynamics, carriers, distributors, agents and advisors now require multiple distribution strategies, and online and mobile solutions to improve efficiency.
iPipeline is a leading provider of cloud-based software solutions for the life insurance industry. Through their SaaS platform, iPipeline accelerates and simplifies insurance sales and supports functions by providing process automation and seamless integration between every constituent in the life insurance ecosystem including carriers, distributors, agents and consumers. "Our solutions automate and streamline processing for customer acquisitionand execution of applications, sales and after-sales support and agency management," says Tim Wallace, CEO, iPipeline. "The combination of our brand, integration of carriers, distributors, financial institutions, agents and advisors and the strength of our comprehensive SaaS solutions create a unique network for iPipeline and their customers."
iPipeline has built a comprehensive suite of solutions that streamline functions across the entire life insurance value chain. They offered the first electronic application solution in the market allowing agents to take applications on the go with mobile platforms. This has allowed agents and advisors to improve efficiency and productivity by cutting down on sales cycles from approximately 50 days to 18 days. Additionally, iPipeline has built the first integrated agent desktop in the marketplace to manage the entire sales process from front office to middle office to back office. This solution allows the agents to perform all of their tasks through a single platform that aggregates data from multiple carriers and distributors.
Today iPipeline offers the industry's most comprehensive platform, which includes quoting and illustrations, next-generation Resonant new business and underwriting solution, iGO e-App, AFFIRM order entry, DocFast e-Delivery with e-Signature options, policy holder services, OmniDirect DTC, predictive analytics, InsureSight analytical platform and benchmarking tool, and much more.
Having customer base consisting of over 130 carriers, thousands of distributors, financial institutions, and broker-dealers, and hundreds of thousands of agents and advisors using iPipeline solutions, they process millions of life insurance applications and adviser annuity transactions through their electronic platform per year. Assurity Life Insurance firm was faced with the need to integrate a next generation solution that would enable their distribution channel to improve efficiencies across the value chain. The solution would need to accelerate the processing of applications, get agents paid faster, and effectively integrate with their call centers. iPipeline and Assurity teamed to implement iPipeline's Velocity Platform and the iGO e-App product to support this process. This product allowed them to build rules-based electronic forms for data capture to eliminate NIGOs (Not in Good Order applications), eliminate paper, and support electronic signatures and submissions. Assurity's agents within the distribution channel have embraced the new iGO e-App solution and have provided extremely positive feedback regarding its ease of use.
iPipeline regularly invests in their R&D to innovate and process the release of several new solutions and feature enhancements. The company has gained a reputation of simplifying and accelerating the selling and processing of diversified financial products that the customers witness with each passing day. "We place ourselves into our customer's positions and consider what we would expect and how we would want to be treated.  We try to vicariously live as our customers with the goal on improving the overall iPipeline experience," concludes Wallace.