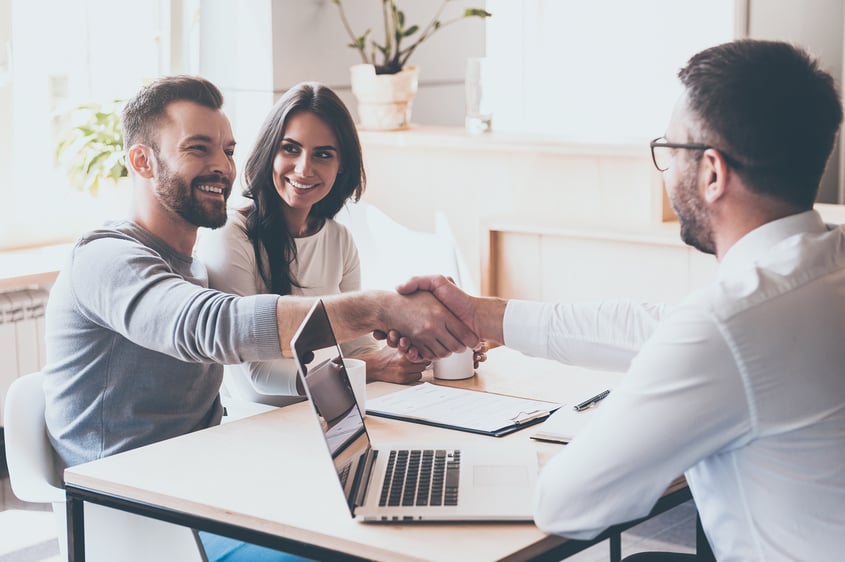 Many insurance companies recognize the value of an agent to work directly with consumers. Insurance is a complicated product which requires human intervention to match the coverages with the risk, and an agent in the local community provides the much needed "face" for the carrier. There are some consumers who prefer talking to a black box, but the majority of people that agents encounter every day desire the personalized service and friendly advocate to be with them, side by side, in good times and in bad. Consumers and businesses rely on agents to have the professional knowledge to understand and assess their risk management needs and be able to offer advice and options for the best coverages available at the lowest possible price.
As an agent who loves dealing directly with clients and being able to offer options from multiple companies, I find the technology burden in the agency trenches to be tremendous, as we struggle with the many different systems required to provide service to our clients with a smile. Each carrier seems to have gone out of their way to make their systems unique and hard to navigate and requires their agents to rekey thousands of keystrokes of client information based on the carrier's specific coverage appetite and lines of coverage offered.
Looking outside of our industry, I see the financial and banking groups who seem to have figured out how to let their systems integrate with each other. Why can't the insurance industry figure this out? Accountants and consumers can download data from every bank and financial institution and are able to easily import it into Quickbooks or Quicken and many other financial systems.
Many wonderful insurance industry groups of carriers and agents and system providers have worked together over the years to make progress toward real time interfaces and other methods of data exchange among all of the vested partners. But none of the solutions to date have proven to be cost effective nor applicable to the many different partner systems.
Our world has changed, and consumers now demand to know their options on multiple lines of insurance without having to deal with 5-10 different websites and companies and apps. As a modern insurance agent, we provide choice of communication methods including use of social media, website, text, calls, emails or snail mail. We engage with clients through our website, client portals, on social media and smartphone apps. We conduct business from our offices, our cars, our homes, and any place we encounter a potential client.
Insurance is a relationship business, and one size does not fit all. Today when a consumer or business contacts their local agent, the agent researches their industry, risk exposures, and recommended coverages. Based on their professional expertise and knowledge, the agent validates the appropriate replacement cost estimate on property, or the appropriate liability level for the respective industry, and reviews current coverages for any gaps. Following the analysis, the agent identifies appropriate carriers or brokers who offer the desired line of business and levels of coverage. The agent then manually submits standardized applications and the unique supplemental applications required to different carriers and brokers. Many times, the agent is required to rekey the information over and over into various carrier and broker portals to obtain coverage and pricing information. The agent then re-enters all of the responses from the different carriers and brokers, who wish to provide an offer, into the agency system, so that a comprehensive proposal may be developed for the client to review. The current extreme workload on all parties takes weeks or even months to complete a transaction.
As agents, we dream of the day when an agent is able to capture minimal information from a potential client, and use back-end technology to assist in underwriting the risk by importing third party supplemental data. The agent would then conduct a professional risk assessment to identify coverage gaps and reuse the data already in the agency system to feed multiple carrier partner systems. The number of partners in the insurance industry are vast, spanning from global to national to regional carriers, and further complicated with cover-holders, general agents and brokers. The entities would then develop an actuarial response on pricing and coverage offerings and return this information to the agency system for development of a comprehensive communication to the client. Following a discussion between the agent and client on the exposures and offerings, the client would be able to decide which offers from the different carriers to accept. Finally, the agent would be able to transmit the required applications and have the policy bound. Then, without delays, the carrier would issue the policy declaration and forms immediately on their carrier websites or would return the documents to the agent for delivery to their mutual client, thereby reducing the transaction time.
Carriers have many different appetites and niches based on their area of expertise, and an agent is able to provide the most comprehensive bridge to businesses and consumers alike with their knowledge of the offerings of the many different carriers and available insurance products. We look forward to having insuretech companies develop solutions that will assist in this needed data exchange and facilitate third party interfaces to better meet the needs of our mutual clients.
About Author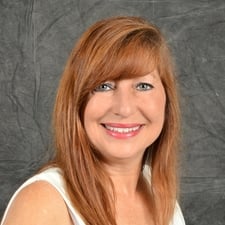 Angelyn Treutel Zeringue, CPA, PWCAM, is a Trusted Choice independent insurance agent and President of SouthGroup Insurance Services – Gulf Coast and AST Solutions, Inc. Treutel-Zeringue is a prolific public speaker on technology, insurance and business issues including Disaster Preparedness and Recovery, Real Time Technology, Social Media Networking, Internet Marketing, Workflow Efficiency, Customer Service, Finance and Insurance. She has been to National Top Women in Insurance and America's Elite Women in Insurance.