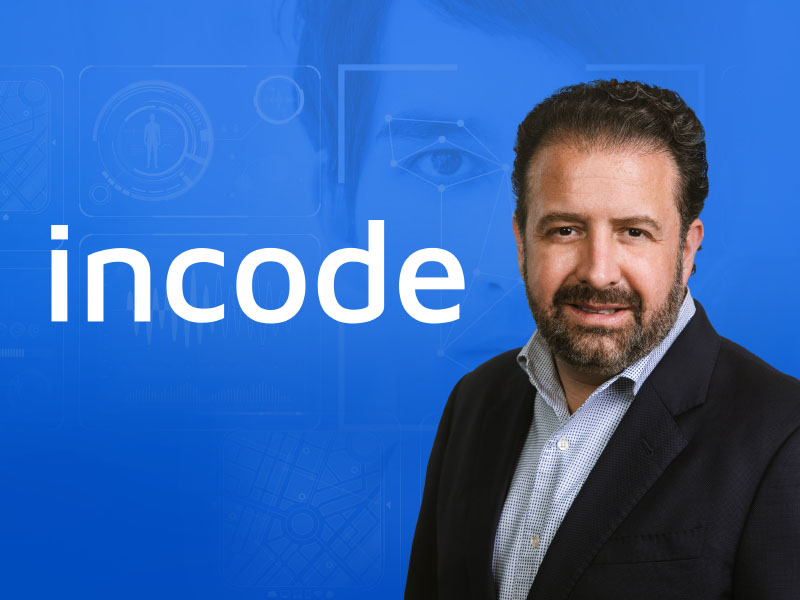 Customer experience is at the core of every business success. In fact, recent developments in digital technology are empowering consumers like never before, expanding consumer choice and giving users access to information around the world, anytime, anywhere.
For most businesses, today's customer experiences involve cumbersome interactions that fail to meet the expectations of users who crave a seamless digital experience that's flawless across every touchpoint.
At Incode, we enable a new generation of highly curated and personalized business services built around identity-centric experiences. Incode's industry-leading Omni platform increases conversion rates and reduces fraud while maintaining strict privacy controls. "Because we can scale and do things very fast and accurately that other folks can't do we own the whole technology stack," begins Jonathan Andresen, Senior Director of Marketing& Products, Incode Technologies.
According to Incode's team, liveness is a key part of the technology equation. Is it a live person? Does it have the physiology of a live person to differentiate between a picture? These are the key ideas that the company's cutting-edge solution, Passive Liveness, identifies. Incode's passive liveness solution, LiveBeam, was the first passive liveness technology in the world to be certified by iBeta following the ISO/IEC 30107-3 standard. LiveBeam is Incode-developed, fraud-proof, and is 50 times faster than any other liveness solution in the market. In fact, LiveBeam is the first ISO 30107-3 compliant passive liveness technology in its class that does not require user interaction.
Mastering Identity Verification Tech
What makes the company stand out from the crowd is the solution Incode Omni. The plafrorm offers a frictionless customer experience at every point of contact with a consistent level of security across multiple channels. It is arguably one of the most innovative enterprise grade identity verification platforms that can be customized at scale to fit an extremely wide variety of business use cases spanning financial services, fintech, insurance, and a host of other industries from insurance to hospitality.
The company's flagship product is broken down into 50-plus adaptable modules.
Incode's SDKs capture the best possible photograph of Identity documents, recognize and classify the document, perform tests to confirm the authenticity, and obtain a score for the document presented.
The solution comes with a built-in component that enables the automated capture of the selfie. It provides feedback to the user to center the face and obtain the best image possible.
Incode Omni offers the ability to create identity flows in just minutes. Point and click to arrange the components necessary for your specific processes and requirements and publish the flows immediately.
Incode's SDKs and APIs are built by developers, for developers. The company's sample apps will fast-track your integration and allow you to implement in just a few hours, and our comprehensive documentation will enable you to easily create complex flows. "We own the full algorithm for facial recognition at our company and don't use another company's facial recognition algorithm. That just makes it easier for us to integrate, it makes it faster, makes more reliable and secure," states Andresen.
Incode Omni was designed to protect privacy and conform to local regulations, ensuring that businesses can market properly. From a privacy perspective, Incode owns the complete security stack and doesn't outsource to a third party. This way, businesses need not move their data to another database to do that analysis. As such, companies can reduce their risk while making data secure and private for the user. "We ensure that your data doesn't leave our data center. When it's hosted in our cloud-based data center, we don't keep all the data necessary, instead we hash it, minimizing the risks!" adds Andresen.
Innovation and Beyond
Incode ID is an interesting use case that Incode has deployed recently. Fan ID works best for concerts, stadiums, and sporting events where there are tens of thousands of people that need to be verified in a short amount of time. To avoid fraud, Incode's Fan ID solution verifies the user identity to get the right people to get into the right areas. From a security perspective, stadiums now want now to want to make sure that all entries are verified securely while not slowing down the customer experience, for example by preventing the formation of long queues, to enter the stadium. Stadiums wants to keep the right balance between security and user experience. The Incode solution embeds the user's identity into the tickets so that when the ticket is used to onboard, the national ID or document is verified against the user. "Identity gets built into your ticket. It's a QR code that sits on your ticket. When you arrive at the event, whether you have data access doesn't matter. You just take your ticket QR code, scan it and you walk right through. Companies can even deploy a facial recognition kiosk to verify user identity," explains Andresen.
Delivering Secure Identity Products
Since opening its doors, Incode has been a pioneer in delivering cutting-edge solutions that are redefining the way companies authenticate users. The company's solutions are widely accepted and used across a variety of industries including banks, retailers, marketplaces, healthcare systems, and many others to provide more secure and convenient experiences to their customers. At Incode, the team believes in a future where customers can perform any transaction without friction. The team achieves this by building delightful and secure identity products that offer self-service, omnichannel, and secure multi-biometric capabilities.
Today, Incode has grown to be a leading company in this space and sees as an identity company. Today, user identity is all set to converge around companies that have the complete toolkit to verify and maintain the user's identity. "I can see this market converging around the most innovative companies that can do this at scale across countries, fast, secure, and reliably. That's where we focus, we spent a lot of time developing the product for regulated industries, with our very first customers being large multinational banks that needed both high speed and high accuracy," points Andresen.
As part of the expansion plan, Incode is investing in global sales and customer support teams, particularly in Europe, the Middle East and moving into Asia. The company has more than doubled staff in the last six months and expects to continue to expand aggressively around the world due to strong demand for its rivacy-centric and scalable identity verification solution.
"The market is really growing quickly, but it is quite fragmented with many companies providing point solutions that don't scale in production or that increase friction in the user experience. At Incode, we're building an iconic identity company that brings the space together by integrating the complete toolset that global customers need – scale, accuracy and speed in a single customizable platform – enabling enterprises to truly transform their customers' digital experience.  And that's our vision. It's really about how do you create that trust, remove that friction so that in the digital world, it's just as reliable and secure as it is in the physical world," Andresen oncludes.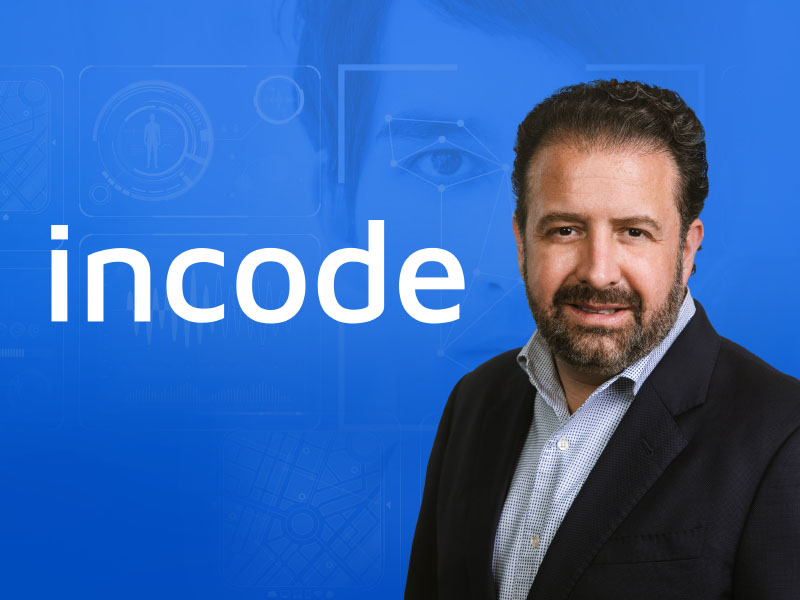 Company:
Incode Technologies Inc
Management:
Jonathan Andresen, Senior Director of Marketing& Products
Quote:
"We own the full algorithm for facial recognition at our company and don't use another company's facial recognition algorithm. That just makes it easier for us to integrate, it makes it faster, makes more reliable and secure"