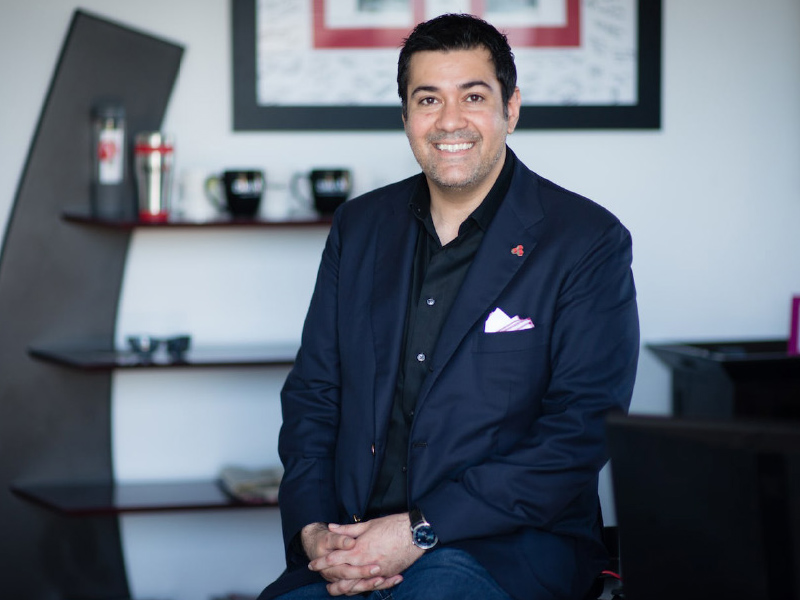 Leading organizations are embracing digital transformation strategies centered around reimagining their products and services, rethinking the customer experience, reinventing employee productivity, and refining operations to drive efficiency. This is where businesses need the right partner that could help them align with the changing digital transformation trends, especially with cloud services such as AWS. Digital Management (DMI) is a specialized service provider that bring experts with countless years of experience advising some of the world's largest enterprises & government entities. Much more than just a planning partner, DMI can move from strategy into implementation with equal expertise.At DMI, the team's core focus is on its clientele and earning trust from day one. "For us, it's personal. Not only in the long-term relationships we develop over time, but an actual desire to create intelligent digital experiences that make an impact in people's lives. We think beyond the B2B transaction model and embrace a B4B partnership mindset.  From technology that helps get us back to work in disruption, to elevating a client as a thought leader in the digital space, we take pride in knowing that we move digital business forward."
In a nutshell, DMI is a global technology solutions company that specializes in digital strategy, design, transformation, and support. The team is committed to being the partner of choice for innovators and change makers who see the power of emerging technology to redefine both their industry boundaries and their people's potential. At DMI, the company's team believe that digital transformation is an end-to-endless evolutionary process that requires intelligent solutions and partners that meet organizations where they are. Digital consultants at the core, the company bring deep industry expertise, business strategy and a collaborative approach to navigate every customer's unique digital journey and shape what's next. Moreover, to deliver on the most challenging and innovative opportunities, DMI partner with strategic players across multiple platforms and technologies. DMI is the trusted digital transformation partner that delivers end-to-end intelligent digital transformation strategy, solutions, and partner ecosystems to support, adapt, innovate, and scale to better serve its customers and the people in their care.
DMI embraces cloud-native application development as the design, engineering, deployment and monitoring of scalable, elastic, performant and cost-effective systems that are predominantly composed of cloud-based PaaS, serverless and/or container technologies. The company partner with clients to solve critical business challenges by envisioning, designing, creating and maintaining enterprise software solutions that enable them to succeed in their digital transformation journey. DMI is a full spectrum systems integrator in the Commercial and Public sector business. "We partner with organizations to help them understand their technical and cultural readiness to move to the cloud. Moreover, our DevOps culture of transparency, infused with practices and technology partners allows you to quickly build, develop, and test applications for cloud deployments."
DMI utilizes a human-centric product design strategy to decide which customer problems to solve; product discovery to figure out the tactics that solve the problem; and product delivery to build the solution and take it to market. Moreover, DMI delivers human-centric composable enterprise applications that can be built faster with modular architecture patterns, scale rapidly, have global availability, and respond to business needs faster – while reducing risk, time to market, and total cost of ownership.
Cloud services play an enormous role in digital transformation. As a global cloud services provider, DMI can help businesses translate current systems into a flexible, accessible cloud infrastructure. Moreover, at DMI, the team know every client is different. That's why the company partner with its clients to determine their unique needs, and produce a custom cloud strategy blueprint before moving ahead with a cloud-centric overhaul. After that, the company develops bespoke mobile apps and cloud service products and finally, move the systems into a cloud-based framework with minimal downtime.
Today, Cloud computing services are foundational to digital transformation — but without digital strategy experts on board, many companies struggle to migrate. DMI's tea, envision to tackle these sophisticated Cloud-based business needs from setup through support. With deep experience in Amazon Web Services, the DMI team is experienced cloud strategists and programmers can hit the ground running and assist at every stage. "We work with organizations at all stages of the digital transformation process, from ambition and optimization to disruption. We'll partner with you to determine your current status, develop your vision and launch cloud-based initiatives to drive your business forward."