It is easy to get excited about advances in autonomous cars, intelligent assistants, robotics, and other services being transformed by AI and connected devices. The excitement could be short-lived unless innovators pay more attention to the old 800 lb gorilla that is reinventing itself with AI. Insurance is one of the oldest industries today. Thanks to the evolution of the global economy into an on-demand model through services like Uber and Netflix, insurers are being forced to quickly transform themselves to protect wallet share from companies outside the space that have better technology but no insurance experience.
The best and most sustainable method we are seeing where insurers leverage technology to reinvent themselves is by offering on-demand insurance. If you're new to the term, it means pay-per-use, cloud-based insurance giving control to customers to only use insurance services when they need them without having to pay for an annual contract with unused products.
Unlike the past when insurance tried to reinvent paper processes with other paper processes or legacy technology, intelligent solutions are at their fingertips through insurtech and other technology partners to help them become on-demand insurers. While becoming an on-demand insurer is a great achievement, this is only the tip of the iceberg for how insurers can deliver value in the global on-demand economy. The rapidly accelerating trend of digital ecosystems is the most sustainable option for insurers to grow and maintain long-term customer relationships.
Beyond the technology partners that can help an insurer offer on-demand services, advances in AI, ML, and big data analytics have enabled the creation of digital ecosystems where insurers can plug into a greater vision to transform customer experiences.
As other companies in digital ecosystems have found out, it is a much more compelling value proposition to provide a collective, integrated services experience than trying to compete with their industry peers offering similar services. This will be true as more insurtechs and insurers jump onto the on-demand wave as providing pay-as-you-go insurance will eventually become table stakes for every insurer that wants to stay in business. The real advantage for insurers will be to have strategic partners that serve a customer in one experience leveraging multiple services so the customer isn't concerned about technology integration, service provider conflicts of interests, or expensive costs of working with one-off service providers more interested in top line revenue than pleasing customers. What this could mean in a few years is that on-demand insurance could be seamlessly embedded into other customer experiences and for the most part insurance may not be sold as a standalone product.
Boston Consulting Group recently completed a study showing that 83% of digital ecosystems involve partners from more than three industries and 53% from more than five. They also found that a successful ecosystem has up to 40 partners.
Any business that is genuinely interested in transforming consumer experiences through digital ecosystems must begin to view on-demand insurance as an integral service like their cloud, cybersecurity, and telecommunications providers. No matter how a service provider wants to be part of an ecosystem, these four foundational elements (insurance included) will make or break their success.
Want to have an autonomous smart car?  A consumer wants to be connected to their cloud account in their mobile phone and smart speaker through the car infotainment system, that in-car system needs to be protected by cybersecurity to prevent hacks of PII (personally identifiable information), and then the passenger may want to order groceries to be delivered through the car's audio system with a simple phrase like "Order Milk". On-demand insurance is not just there in the event of a crash increasing and decreasing coverage intelligently depending on traffic, time, and routes, but on-demand insurance is also there through cyber insurance protecting the service provider from costly fines or lost business due to a potential hack or technology vulnerability.
Here are a couple other examples of where on-demand insurance can add proactive and not only reactive value heading into the 2020s.
Natural Disaster Preparedness – Scientists are busy at work figuring out how to leverage AI to predict earthquakes. If they get to the point where they have a somewhat accurate algorithm for the moments before an earthquake, a person out for a jog or driving a car may be prompted by an intelligent assistant with on-demand insurance integrated that can ask the person if they'd like to purchase a momentary increase in insurance coverage for their home and possessions as there is a strong possibility of an earthquake.
Travel Insurance – If a consumer booked an overseas vacation with a lot of fun and sometimes dangerous excursions. An ecosystem that integrates a telecommunications provider and an on-demand insurer could enable the consumer to send a text message to the telecom company that they are using roaming services for requesting additional insurance for a particular date and time down to the minute, turning the additional coverage off after the excursion is completed.
These are just two of the many areas where on-demand insurance can add value, both to the consumer and digital ecosystem partners. For the consumer they have more control over their insurance expenses in one interface, and for the digital ecosystem provider they are viewed as a true partner of the consumer serving and protecting them at the same time. Digital ecosystem service providers would also get access to new data insights to sell better customized products and services, and in the event the coverage isn't used in a claim, the insurer gains a profit from the coverage increases in on-demand models.
Taking digital services ecosystems into account, on-demand insurance is a vital ingredient to the glue that will hold the advanced customer experiences of the 2020s together.
About Author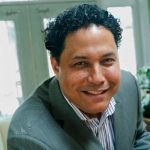 Tim Attia is the cofounder and CEO of Slice Labs, a technology Startup providing on-demand insurance for the on-demand economy.