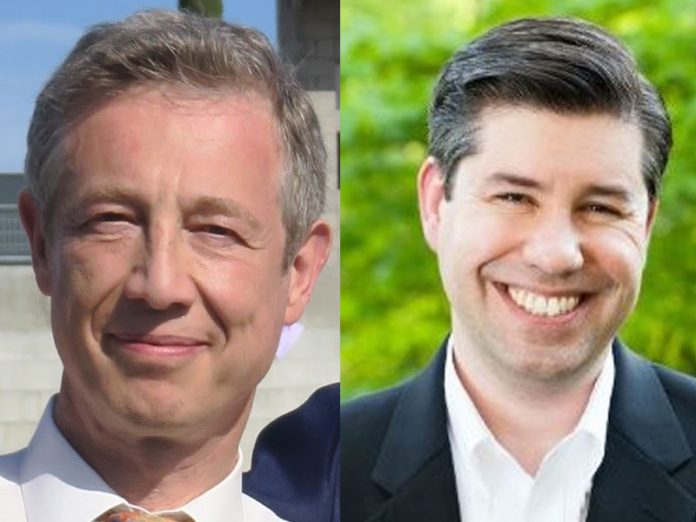 Task management is an essential part of our business activities. Beyond just keeping an eye on our to-do list, modern knowledge workers need to track their progress to ensure goals will be met, as well as to capture history to run analyses and learn from the past. The Microsoft 365 suite offers a wide variety of capabilities to help with task management, but it's often difficult to decide which tool is the best fit for a given use case.  The purpose of this article is to provide some guidelines. Keep in mind that there is no absolute answer, and there is often a significant overlap between the various tools.
Microsoft To Do
Microsoft To Do is the simplest tool in this list – it is designed for individuals rather than groups.  It is the latest evolution of Outlook's Tasks feature, and as such it requires the user's email to be hosted in Exchange Online.  Users can create multiple lists, and tasks can have due dates and multiple steps. The mobile version even allows a user to view tasks assigned to them in To Do or Planner.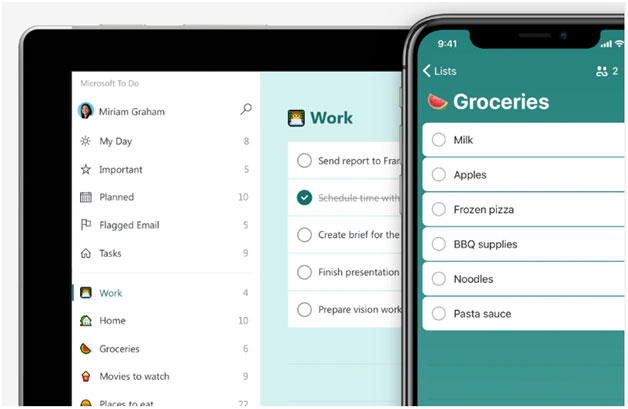 Microsoft Planner
Microsoft Planner is the next obvious place to explore when looking at task management. In addition to being designed for groups rather than individuals, its selling points are a convenient Kanban-style board view, built-in reporting, and the Teams app that rolls up all your tasks and to do items from multiple plans and from Outlook in one central place. The ability to view tasks from multiple sources may contribute to some confusion on the app name – in Teams, the app is called Tasks by Planner and To Do, but there are separate mobile apps called Planner and To Do.  Both To Do and Planner aim for simplicity, but there is not much room to enhance its capabilities or customize the user interface.
Microsoft Approvals
The Approvals app within Teams focus on a very specific purpose: to collect a response from a recipient which can lead to multiple tasks.  The app's main advantage is its flexibility, allowing respondents to reply with a click from Teams Approvals or Teams chat, or to respond from within an email. If you have a subscription to an e-sign provider such as Adobe Sign or DocuSign, electronic signatures can also be requested via Approvals. Microsoft announced a variety of new features for the Approvals app at its recent Build Conference. In addition to developers being able to leverage Approval tasks in their own applications, many other features are in the works, such as sequential approval, delegation, group approval, etc.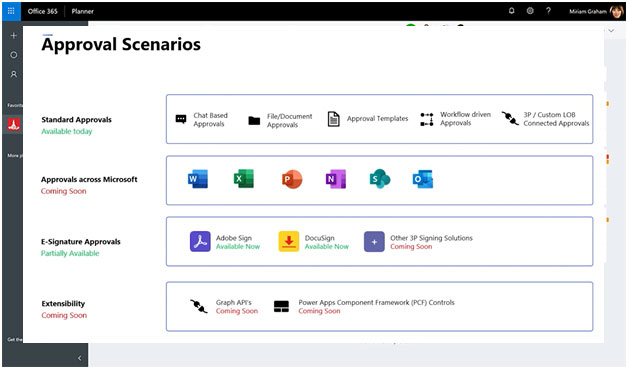 Microsoft Lists
Microsoft Lists can handle any collection of items. To dos, issues, incidents, goals, events – all those scenarios can be tracked in Lists.  It is the most flexible solution for task tracking, but it can also be the most complex.  You'll be able to define your own fields, and add rules, automation and reporting charts (a recent addition).  Microsoft also gives you many ways to change the look of your lists. The lists used to be difficult to customize in classic SharePoint and in the early versions of modern, but in the last year Microsoft put in the effort to make Lists a first-class citizen in the Microsoft 365 suite.
Enhancing task management
All the above apps – To Do, Planner, Teams Approvals, Microsoft Lists – can be enhanced with the help of Power Automate, Outlook, and chat bots (aka Power Virtual Agents), in order to reach users where they work. If your users spend their day in Outlook, send them an approval request in an email with embedded approve/reject buttons. If you are managing an incident response team, make sure management is alerted in case of a bottleneck.  Are you dealing with complex forms and branching logic? Let the chat bot ask the right questions and assign tasks accordingly.
All the features mentioned in this article are available as part of a Microsoft 365 E3 or E5 subscription. Our list is not exhaustive, and you'll find that other apps available within Microsoft 365 like Microsoft Project, Microsoft Forms, Power Apps, or the SharePoint Framework offer ways to help manage tasks.
Every business activity has its own requirements and constraints. Microsoft 365 offers a variety of tools as part of its platform, allowing us to pick the best combination of tools for the job.
In our daily activities at a law firm, we are taking advantage of all of the various options for different scenarios: To Dos for personal tasks, Planner for regular collaboration, approvals to capture official decisions, and enhanced Microsoft Lists as building blocks for rich, no-code apps.  As Microsoft continues to evolve (and even consolidate) its offerings for task management, keeping track of tasks has never been easier.
Images: source Microsoft.com