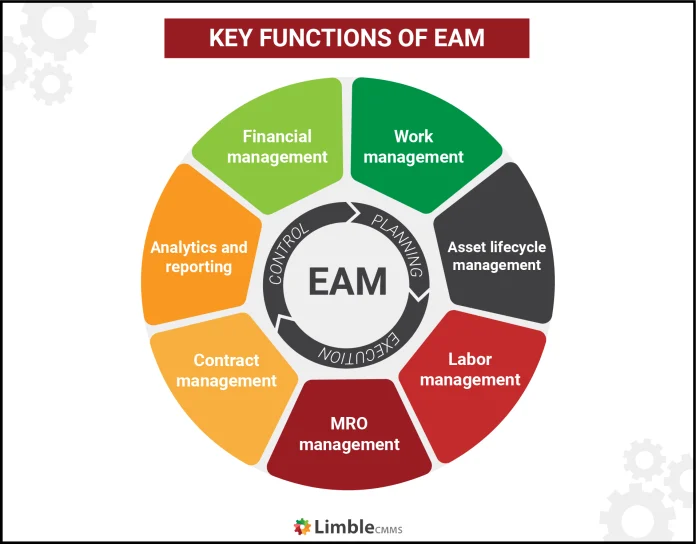 The value of the global enterprise asset management market is anticipated to reach $21,471.3 million in 2030, up from $5,682.1 million in 2020, at a 14.2 percent CAGR. This is mostly due to EAM's ability to lower operational and maintenance costs while enhancing return on investment (ROA). This is accomplished through monitoring operations, utilizing cutting-edge maintenance techniques for efficient equipment control, lowering the cost of material acquisition, and providing improved information for capital investment decisions.
Asset lifecycle management (ALM), work order management (WOM), inventory management (IM), labor management (LM), facility management (FM), predictive maintenance (PM), reporting and analytics (RR&A), and asset lifecycle management (ALM) are some of the solutions included in EAM. These solutions boost employee productivity, prevent unplanned system failures (hence lowering maintenance costs), and provide a better ROI (ROI).
In the upcoming years, there will be a sharp increase in demand for EAM integration and deployment, consultancy, training, and monitoring and upgrade services.
Large organizations have up till now provided higher revenue to players in the enterprise asset management industry due to the wide variety of assets they own and their stronger financial stability.
The desire for cloud-based EAM solutions will grow more quickly in the future due to the rising demand for scalability, anytime, anywhere data access, and lower IT costs. The manufacturing industry employs the most EAM solutions since it has the most plants, workers, warehouses, and equipment.