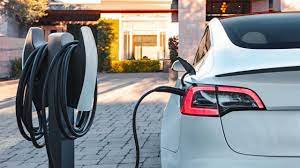 The transition to electric vehicles may represent an existential danger to providers of combustion engines, but auto components companies like TE Connectivity (TEL.N) are finding it difficult to keep up with demand.
It creates the connectors that connect miles of wires in automobiles to everything electronic, from sensors to fuel injection systems to infotainment – and if there's one thing electric cars will require, it'll be larger and more complicated connectors.
That's why, in 2020, TE will invest $125 million in a new facility dedicated to electric vehicle (EV) parts in a factory buried away in a shallow valley in the small German town of Woert.
"We're going to continue to add capacity," Chief Executive Terrence Curtin told Reuters, adding that the company is looking for acquisitions or partnerships to help it expand its vehicle sector.
As legacy auto parts suppliers decide whether or not to sell combustion engine businesses or buy EV parts makers, TE and rivals in the connectors and sensors industries, such as Sensata Technologies (ST.N), Amphenol Corp (APH.N), and Molex, are looking to supply higher-value components and do more development work with carmakers undergoing a massive transition.
Over 40% of TE's $15 billion in revenue comes from auto parts, making it one of the largest vehicle suppliers most people have never heard of. Its $43 billion market capitalization dwarfs Nissan and Renault (RENA.PA) combined, and it's more than three times the value of heavyweight supplier Continental (CONG.DE).
The price-to-earnings ratio for TE is at 18, whereas Amphenol and Sensata are in the 20s, and Continental is around 10.