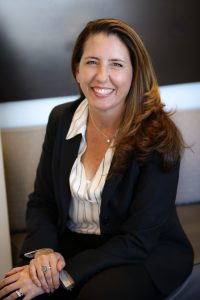 Across the United States, we've seen many communities deploy something they are calling "forced innovation." A worldwide pandemic expedited the need for advanced wireless technologies to reimagine traditionally face-to-face interactions such as telemedicine, remote learning, and city services. Here, we put a spotlight on a few of these stories as a way to help educate, share, and inspire other communities to adopt similar solutions.
Smart Education: Mobile Hotspots, State of Georgia. Scenario: When Georgia's schools moved to remote learning during COVID-19, the shift highlighted that many children in the state lack access to the high-speed internet required for online learning. According to the Georgia State Department of Education, over 80,000 student households cannot access a wireline service. How could the state most effectively use CARES Act funding to increase digital equity? The power of 4G networks and mobile hotspots offered one solution.
Solution: To deploy these hotspots in a way that would serve the most students, the department had to answer many questions: Where were there gaps in connectivity? Where should they place the transmitter devices, and what carrier networks should they use? The department used Ookla® Cell AnalyticsTM to find answers. Signal strength and quality are essential for remote learning, especially when multiple students are using the same hotspot for the same virtual classroom. Cell Analytics data helped the department evaluate the coverage and signal strength for all network operators in the area, as well as cell site locations to determine the optimal locations and carriers for the mobile hotspots.
Result: Georgia deployed 2,500 buses with 4G hotspot devices to provide high-speed internet to students all over the state, guided by Cell Analytics data on the best locations to park the buses. This expanding program is allowing children who lack home internet services the ability to connect to virtual classrooms and continue their education.
Smart Transportation: Navigating a Safe Return to Public Transit. Public transit's ability to efficiently move many people at the same time is one of its great strengths—and became one of its greatest drawbacks in 2020. Moving forward, transit agencies must make their services as safe as possible and restore public confidence in the transit experience. Transit systems from BART in San Francisco to the Los Angeles Metro have been evaluating new technologies for the future, from thermal cameras for employee temperature readings to AI/deep learning-powered video analytics to understand occupancy levels, wait times, and adoption of safety protocols. They've also been using smart transportation solutions to protect employees and customers today. For instance, BART's 15-step plan includes:
Contactless payment: Riders can load funds onto their Clipper cards online before their trip or arrange for auto-loading. This reduces lines at ticket vending machines and reduces customer touchpoints. Looking ahead, BART plans to eventually eliminate the sale of paper tickets at some stations and expand the official BART app for parking from five stations to all stations.
Data transparency: BART has shared daily ridership numbers and train car loading data to address riders' fears of crowding. This information is not yet available in real time but is communicated frequently on BART's website and through social media in an easy-to-read format to help riders make informed decisions about their trips.
New technologies and industry best practices: BART is looking at transit agencies around the world to evaluate the safety, efficiency, and cost effectiveness of solutions such as ultraviolet disinfecting and how practical implementation would be for its system.
Smart Utilities: Drone-Powered Water Tank Inspections, Nationwide. Scenario: Every three to five years, utility water tanks typically receive a comprehensive inspection. Inspection teams take the tank out of service and drain the water to examine the interior for structural integrity, sanitation, safety, and security. Between these routine inspections, inspectors use cherry pickers or scaffolding to look for corrosion or coating issues. These methods have many drawbacks: tanks taken out of service, billions of gallons of water lost to spillage, multiple trips to the site, and safety concerns for inspectors, to name a few.
Solution: AT&T found a solution: using drones and remotely operated vehicles to capture real-time information on water tank integrity. Such secure IoT connectivity, supported by a video analysis platform, could help utilities keep tanks in service, reduce inspection time and avoid unnecessary risk of injury.
Result: By reducing operational costs, increasing inspection safety today, and collecting valuable data for asset maintenance tomorrow, the connected drone remote operation vehicle solution offers great potential to help utilities save water, energy, time, and money.
To hear more of these success stories or learn more about how advanced wireless technologies are connecting our communities, please visit smartcities.ctia.org.