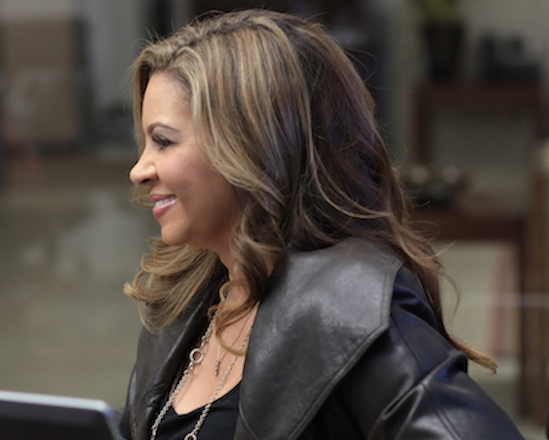 Diversity, equity, and inclusion (DEI) education helps company leaders align their organization's successful strategies for better culture and performance
Key takeaways:
DEI training for leadership ensures that strategies are prioritized from the top-down, leading to better business performance and a safer work environment for all
4 benefits of DEI training for leaders: Inclusive communication skills Open discussions
Actionable metrics Accountability
As a company leader, you're tasked with ensuring balance and growth across your business teams. You need to know the best ways to keep everyone secure, motivated, and productive in their work environment. Showing that you value everyone helps you create a better company culture and ensures that people stick around much longer.
Diversity, equity, and inclusion (DEI) strategies are helping business leaders across industries make their employees and company culture a priority. DEI education ensures that everyone is considered and included indecision-making. DEI embodies the concept that no person should be discriminated against based on all aspects of their being, including gender, race, sexual orientation, physical disabilities, etc.
In this article, we will cover the importance of DEI training for leadership. We also provide five exclusive benefits of DEI education and how it sets leadership and their teams up for success. Let's get started!
Why does DEI training for leadership matter?
Most impactful business changes begin at the top. When the leadership team is aligned, employees are much more likely to have clarity about what is expected of them, but also where the company stands on all issues. DEI education teaches that it's crucial that the entire organization backs efforts for them to work.
People need fresh ways to view and discuss DEI. Leaders need new skills to enable diversity, equity, and inclusion in the workplace. There are several key reasons that leadership should invest in DEI training. They include:
To improve business performance. Research has found that highly inclusive companies are up to 120%more likely to hit financial targets. Companies with an equal number of men and women in their workforces have 41% higher revenue, and those with diverse teams are 35% more likely to see financial returns above their industry medians.
To bring in unique perspectives: Teams are stronger when they include people with different backgrounds and experiences contributing their ideas. Companies that have diverse, inclusive cultures are six times more likely to be innovative and agile.
To create a secure, equitable workplace: Employee satisfaction and retention depend on workers feeling valued and respected. You want to create an equitable environment for everyone so that there is a strong sense of community.
DEI training helps a leadership team create financial and personal goals, discuss specific company pain points, and implement a strategy for growth that everyone can support. When the leadership team is diverse, equitable, and inclusive, there are many positive impacts on company culture and team productivity. It's as the saying goes: "United we stand, divided we fall."
4 benefits of DEI training for leaders
So, why do DEI strategies lead to better business performance? What about these strategies creates more inclusive environments where people want to work? Let's dig into five important benefits of DEI training for leaders:
1.     Inclusive communication skills
A major benefit of DEI training for leaders is providing awareness of what inclusive language looks like. Many words previously used in professional settings have negative connotations. Leaders will learn to use and explain terms like unconscious bias, microaggressions, and discrimination (in addition to diversity, equity, and inclusion). They'll have the tools necessary to discuss these topics respectfully while making it clear that everyone is learning together, and they will keep an open mind to feedback. Because these topics can cause some discomfort sometimes, and because every company is different, it's important to start with an open mind. DEI training will educate leaders on exactly how to do that.
2.     Open discussions
Employee dissatisfaction or disengagement can come when teams and workers are siloed. This means they aren't talking to each other about important topics and don't feel a sense of community. Once again, change starts at the top, and DEI education can completely change these dynamics.
Leaders themselves may not be talking about these issues, and training opens the door for more meaningful discussions and sharing. A leader or employee who may have been holding onto something uncomfortable can finally voice their concern. When people open up about their own experiences, they feel seen and heard, and others learn from them and are able to open up themselves.
3.     Actionable metrics
DEI is not just an abstract concept that sounds nice in theory. Company improvements can be actively planned out and progress can be tracked with these strategies. DEI training helps leadership teams create measurable goals that are realistic for the organization. For example, employee retention, representation, job satisfaction, salaries, advancement, and recruitment numbers are all areas that DEI programs focus on. Creating goals in each of these areas and setting up methods to track the numbers helps leaders follow through on promises (covered more below).
4.     Accountability
Finally, leadership teams need to be held accountable for implementing DEI. Otherwise, employees and outside parties will not trust when executives claim to be prioritizing these important strategies. DEI training leads to a better understanding of what DEI really means while helping leaders create the right blueprints for success. They can approach the organization with data, clear goals, and explicit steps to reach them. They will be more prepared to answer questions from teams and provide guidance.
The first step in any successful DEI strategy is going to be education. The more leadership understands their own biases and organizational issues, the better they can address them. Perhaps most importantly, this type of training opens the minds of business leaders so that they see just how much they have to learn in this process, too. In this way, a DEI strategy can create opportunities for meaningful change.
Why DEI training is a must for leadership
Investing in DEI education is a worthwhile step for organizations that want to improve their company culture and business metrics. Successful strategies lead to more accepting and productive environments, significantly improved business performance, and a well-rounded, innovative organization. Starting at the top with the leadership team ensures that they are expanding their knowledge about these topics, and then they can create a more effective plan for the organization as a whole.
When you need training resources for DEI, Elevated Diversity can help. Our team is made up of DEI experts who educate teams on research-based best practices that will deliver results. We offer DEI consulting, education and training programs, and more. Contact the Elevated Diversity team for more information about how we can support you.