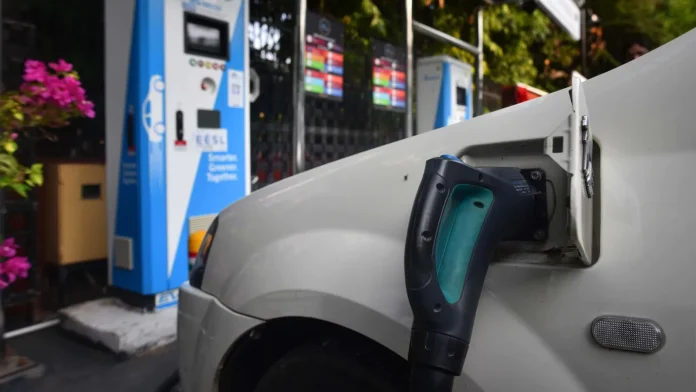 As conventional automakers prepare to mass-produce electric vans and trucks, startups are more focused than ever on gaining a competitive or technological advantage that will allow them to stay on the road until their larger competitors have moved through the gears.
Due to future combustion engine restrictions in China and Europe, major manufacturers are racing to get their commercial electric cars (EV) to market as quickly as possible to avoid being caught out by another Tesla (TSLA.O).
Superior software or technology might make all the difference for newer entrants in a world where General Motors (GM.N), Ford (F.N), Renault (RENA.PA), or Stellantis (STLA.MI) can produce hundreds of thousands of vans each year.
"All of the startups offer something to the table," says Jean-Michel Renaudie, senior vice president of TE Connectivity's industrial and commercial transportation division (TEL.N). "The question is, what is your one-of-a-kind selling proposition?"
Last year, the answer changed for Bedeo, a British electric vehicle startup, thanks to an unexpected turn of events.
When property developer China Evergrande Group (3333. HK) got into financial difficulties, its subsidiary National Electric Vehicle Sweden (NEVS) sold in-wheel electric motor startup Protean Electric to Bedeo.
Bedeo and Protean are now working on new EV platforms with in-wheel motors for commercial vehicles and passenger cars, according to Bedeo Chief Executive Osman Boyner.
In-wheel motors, which are stand-alone electric motors that can be installed in all or some of an EV's wheels, eliminate the need for axles and powertrains, freeing up more room inside vans and trucks and extending battery range by lowering vehicle weights.
Chief Executive Andrew Whitehead shows off a production-ready sports car created under NEVS with in-wheel motors that has a range of 1,000 km (620 miles), significantly greater than current EVs, at Protean's headquarters in Farnham, outside London.
"Every vehicle someday will have in-wheel motors because it's a no-brainer," Boyner said. "We already have this technology on the road and now we just have to market it."