You can learn almost anything online today, music lessons to masters in computer science to 'how to solve a Rubik's cube under 2 minutes'. The Internet today has become a huge knowledge base. With flexible timing and pace and interactive sessions, learning becomes personal with these startups.
Some of these players are even transforming the traditional classroom with help of modern-day technologies.These startups are braking the barriers in the traditional educational system and are building a new educational culture.
Investors see a bright future for the edtech industry and have invested heavily in the industry. It is predicted that the industry will cross $129 billion valuations by 2020. With a tight competition underway, startups from all over the world are working hard to bring out innovative and unique solutions. Here is our pick of 5 most innovative startups in 2019.
Started in 2015 in India Byju's year on year growth was more than 100%. Currently valued at $5.7 billion according to Techcrunch Byju's is the most valued Edtech company in the world. The company is the first company Chanzuckerberg foundation has invested in India. Byju's has more than 35.4 million subscribers among which 2.7million are paid and their courses cost $300 to $1200. The company is expecting a revenue of $421.91 Million this year. The company main focus is providing interactive online video classes for grades 4-12 but they also provide courses for competitive exams like JEE, NEET, CAT, IAS, GRE, and GMAT. Byju's tutors use real like objects such as pizza and cake to explain complex maths concepts in an engaging way for students. The company, now mainly operates in India, has plan's to expand to international markets such as the UK and us and has partnered with Disney to create content for grade K-3.
founded by Stanford professors Andrew Ng and Daphne Kolle Coursera today offers more than 3500 courses to it's 36 million registered users. Coursera has recently raised another $103 million in its sereia E funding, with this funding, the company's valuation is believed to be well over $1billion by experts. The company was found with a social mission – to expand the accessibility to higher education through massive open online courses, otherwise known as MOOC. Enrolled students can 'audit' almost all courses for free and if you need a certificate you have the option to pay and take the assessment and get a certificate. The courses are taught by professors from top universities across the globe such as Columbia University, Imperial College London, Indian Business School. This gives credibility to the courses. The company has also partnered with corporates such as Google to create custom courses for their employees. The company has recently launched on-campus courses for universities with pre-built course structure and syllabus. Universities can also design the course themselves from the available database of individual classes.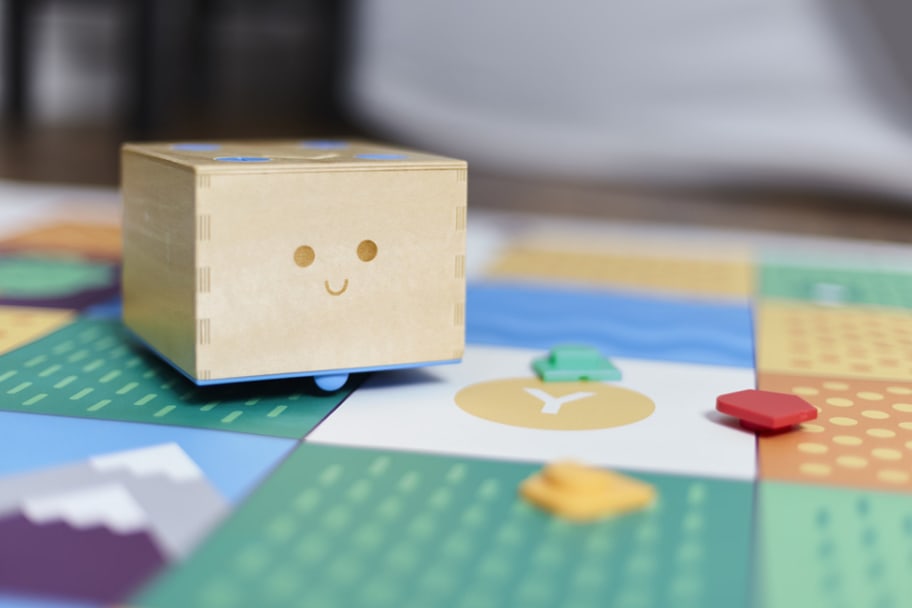 Headquartered in London Primo toys help children aged 3-6 learn the basics of programming and code in a fun and playful way. The most exciting part of it is that it does not require a digital device or screen. The company uses its award-winning robot Cubetto and a wooden board to teach coding and robotics. There are four different blocks and each block is a function such as go straight, right, left and back you combine these functions to create a program to lead Cubetto home. Primo Toys was founded in 2013 by Filippo Yacob and Matteo Loglio. In April 2016 Cubetto became most crowdfunded edtech invention 6,553 backers pledged a total of $1,596,457 to support their Kickstarter campaign
The Newyork based Knewton focuses on adaptive learning to provide a personalized learning experience for students. Alta, the companies learning AI-based learning system calculates students' proficiency with every interaction, and provide just in time assignments and instructions. It also provides feedback to instructors about students' knowledge level. Alta has more than 15 million users and is affordably priced at $44 per course or $9 monthly. Knewton is collaborating with more than 250 colleges across the USA. Since the courses are developed with help if top professors and educators many teachers are recommending Alta for their students. The company was founded by Jose Ferreira in 2008 and has raised $182.3 million to date.
Google
It may not be so obvious for some. But Google today has a major role to play in the edtech industry. Google is already offering many MMOC programs through its university and youtube.The company has also made several acquisitions such as workbench which indicate their intentions to enter into classrooms. Google has also announced its plans to introduce augmented reality to classrooms. Last month Google as part of their educational announcements at ISTE 2019 has officially launched a Chromebook App Hub designed to help teachers and other curriculum administrators more easily find educational tools and apps to use in the classroom. The hub will have contents from Khan Academy, Adobe, and Epic!. Indeed, Google is only taking baby steps in the edtech industry for now, but they have the potential to become a unicorn, so we will have to wait and see the company's development in the coming years.