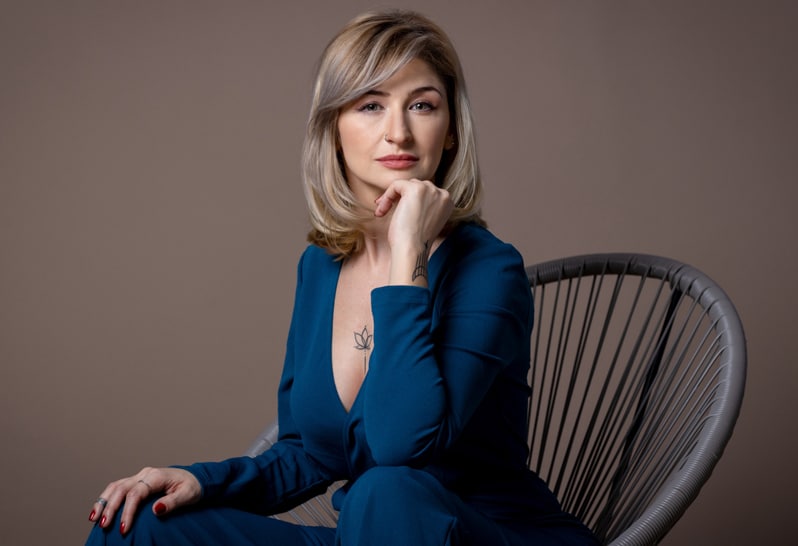 The critical role of the Telematics industry in today's fast-moving world is inevitable. Without the right information at the right point of time, the modern development strategies are nowhere going to be successful. Companies such as CANGO are at the forefront of leveraging the power of telematics with trends and ideas from top leaders like Bianca Barbu, Chief Marketing Officer. Over the years, Bianca has been playing a critical role in the marketing of CANGO's offerings to businesses across the globe. According to Bianca, the ultimate goal here is to build the right solutions and open them for our partners to help the customers educate and choose exactly what they will need. She adds, "Being authentic, staying true to yourself, and everyone in the industry is the key to our success and that's what helped me reach a position like this. This view on the life makes it easy, and you find resources faster and implement them better. I believed authenticity combined with experience and expertise makes you one of a kind and that's one of the most important aspects today to achieve success."
Bianca as one of the peoples who directly get involved in a business, the first step is to remain calm. Bianca explains, using these types of techniques enables to make sure that the decisions that you are taking are the right ones. "Listen to the people around you, listen to the market in real-time, because no predictions matched last year with anything. If you want to make the world a better place, take a look at yourself and make the change," says Bianca.
Bianca stepped into her life's first-ever sales activity during her early 16s. "I was in high school wanted to make my own money and at the age of eighteen, I became a sales coordinator and I had a team of 15 people to coordinate. Later, during my college, I supported myself from my work activity. Since then, I'm improving and investing in myself from professional point of view and from a personal development perspective and combine this two aspects. You become a professional when you have more experiences from which you learn," explains Bianca.  
To make a good business plan you need to be able to listen to the market and find out the opportunities. This is what helped us drive CANGO to one of the top positions in the market. As there is a tough competition, the key to achieving success is to stay in the line with the trends and think out of the box. "It's not enough to think outside the box. Authenticity, tenacity, patience, and gratefulness will also help you have brilliant ideas."
Though the number of solution providers in the industry is rapidly increasing, there is only one—CANGO— able to develop and implement all these innovations without adding any additional hardware. Our experience and expertise helped us develop solutions that are really out of the box. "Based on one of our recent projects, now we are able to bring and license the knowledge that we have in third party devices. This made the difference and was a game-changer for CANGO."
The future is unpredictable. According to Bianca, this kind of unpredictability creates expertise and experiences and that reflects  to the market. This makes the team happy as well as responsible. "One of my main qualities, or maybe a defect is that I always tell in your face what I'm thinking. I'm the kind of person who wants to see the application of what you are talking about. I always prefer to get introduced to at least a prototype. This is also what CANGO is known about in the market. If you are asking somebody in the industry about CANGO they will say that they always could count on us when they had to develop new technologies, to offer accurate information to their clients or just needed and advice or an opinion related to some projects. 
" adds Bianca. 
This kind of practice enables both Bianca and CANGO to excel in the communication industry. No idea or a product concept would have been possible without the support, knowledge development, and the involvement of this highly interactive and unique team.
The success story of both Bianca and CANGO remains incomplete without talking about their achievements in the industry over the past few years. In 2018, Frost and Sullivan nominated CANGO for the customer value Leadership Award in CANBus solution and FMS interfaces. In 2019, Bianca was nominated for the people's choice award in smart transportation and mobility. 2020 was also a successful year for both of them as they were shortlisted as one of the most innovative telematics companies by Enterprise Viewpoint Magazine and again Frost and Sullivan recognized their solution as a top one. Reaching the top is the journey, staying on top is the real challenge!
Bianca, in the previous year, was selected as the most successful young business leader in Southeastern Europe. 2021 also started with some good news, as the team was shortlisted for technology vendors who provide game-changing technologies in the insurance industry and one of the top technology providers for Logistics in Middle East. That is just an outline of Bianca and CANGO's successful co-work or rather an example for one of the most perfect partnerships in the corporate world.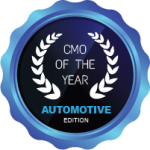 Cango
Management:
CMO: Bianka Barbu
Description:
Headquartered in Bucharest, CANGO is a widelytrusted developer of products and solutions for CANbus and vehicle data signals. CANGO excels in providing different variants of solutions falling in this niche, while also ensuring swift and speedy implementation of those solutions.