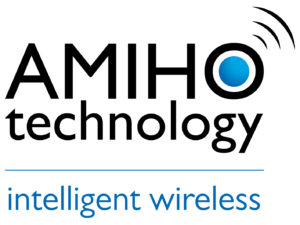 For IoT and Smart Metering at EUW AMIHO Technology launches LoRaWAN 868 MHz module 

The wireless communication experts AMIHO Technology has announced the launch of their first 
LoRaWAN™ radio module, The AM094-LW which is compatible with LoRaWAN™ gateways and networks functioning at 868 MHz to build long range radio for effortless connection of sensing and supervising devices to LoRaWAN™ networks enabling the Internet of Things.
The AM094-LW is a module is ready for production. It is designed for loT, Smart Cities and Smart Metering with the benefit of LoRa® radio and firmware to magnify the range up to 15km, minimising the infrastructure essential for connecting 'camus-style' situations such as cities, buildings and farms. LoRaWAN™ is designed for low power applications and to increase the life span of remote and battery run devices.
Th AM094-LW offering high performance in a solid familiar footprint (17.8 x 20.3 mm) is pre-loaded with AMIHO's LoRaWAN™ 1.0 compliant software stack including AES128 encryption (used by governments and the banking industry). The NXP Kinetis ARM cortex MCU is ready for customers to add their own application code and an evaluation kit will also be accessible to with modules mounted in advance on evaluation boards for effortless and quick testing.
"AMIHO has developed a stand-alone LoRaWAN module, compatible with LoRaWAN gateways. As ever we look to assist our customers by keeping the size small, battery lifetime long and allowing access to the microprocessor so they can run their own application code," said David Blumstein, Managing Director. "We will also be providing an evaluation kit to allow easy testing of our product and help customers get to market rapidly."
The AM094-LW module is set to be demonstrated at Barcelona on 15-17 November during the European Utility Week on the NXP 'Smarter World'Truck.
The AM094-LW module will be demonstrated at European Utility Week, Barcelona, on 15-17 November on the NXP 'Smarter World' Truck.
The AM094-LW has full access to on-board MCU, Long range radio module up to15 km including LoRaWAN 1.0 compliant protocol stack, Large link budget up to 151 dB, High performance, receive sensitivity to –137dBm, Low current standby for battery powered applications (2.2µA), Compact, common footprint 20.3 x 17.8 mm, Firmware updates by bootloader and NXP Kinetis ARM cortex MCU.